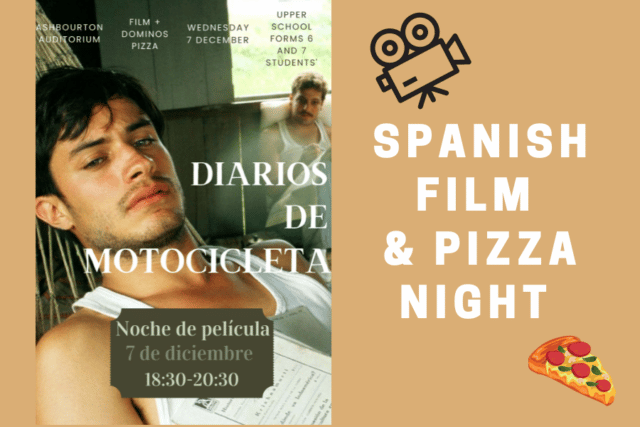 Members of Oakham's Upper School Spanish Society recently watched The Motorcycle Diaries as part of their termly film night.
Head of Spanish Mr Cameron Pauls tells us more, "Touching on the A-Level and IB Diploma course themes of, Culture, Relationships, Politics and Immigration, the film is a biopic about the journey and written memoir of the 23 year old Ernesto Guevara, who would later become internationally known as the Marxist guerrilla leader and revolutionary leader Che Guevara.
The film recounts the 1952 expedition, initially by motorcycle, across South America by Guevara and his friend Alberto Granado. As well as being a road movie, the film is a coming-of-age film; as the adventure, initially centred on youthful hedonism, unfolds, Guevara discovers himself transformed by his observations on the life of the impoverished indigenous peasantry.
The film was enjoyed by all and ended with a hearty applause."