The picturesque setting of Rutland Water saw 95 Lower School pupils from Oakham School, together with their parents and members of staff, walk and cycle their way around the famous lake to raise awareness and funds for The Brain Tumour Charity.
In the largest Lower School fundraising event since 2019, pupils from all four Lower School Houses tasked themselves either to walk 10km or cycle the 27-km circuit, with several taking on the additional challenge of the Hambleton Peninsula. Fuelled with pastries and juice provided courtesy of the Oakham School catering team, the walkers and cyclists completed their routes in glorious sunshine and enjoyed their well-earned picnics and ice creams. Many family canine friends also accompanied the walkers on their route with nearly 30 dogs taking part.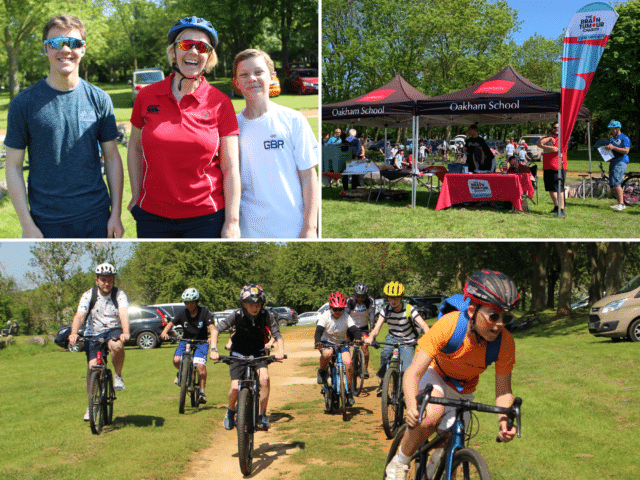 James Cure, Head of Lower School, said: "It was lovely to see so many families joining us for the day, as well as a few extra for picnics."
"We have been delighted by the amount of support we have received from our school community, and I would like to thank everyone who helped to make this event possible, both in preparation and on the day."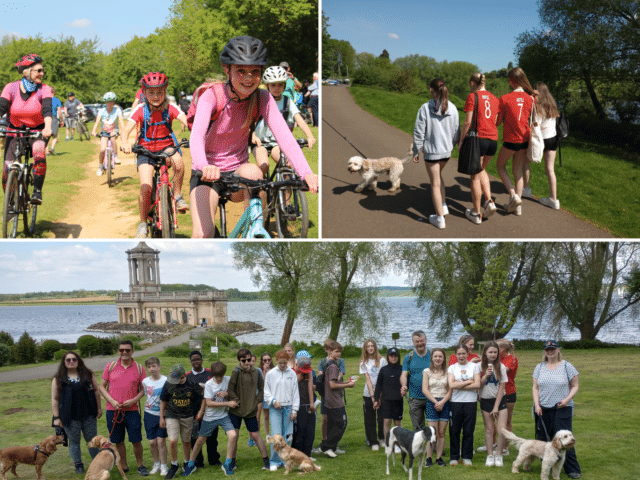 The Lower School chose to support The Brain Tumour Charity following the illness and death of Jamie Fairweather, the brother of Malcolm Fairweather, Housemaster of Peterborough House in November 2022.
James said: "We dedicated this event to Jamie Fairweather, who was himself a great cyclist and charity fundraiser, although we are sadly aware of many families who have been affected by this horrific disease, the greatest cancer killer of children and adults under 40."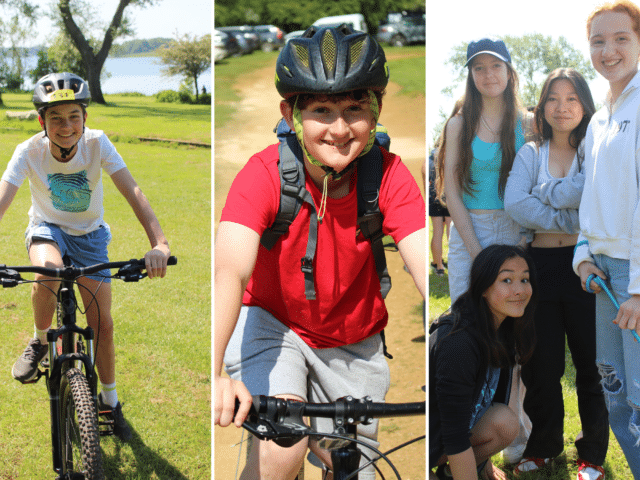 "I have been particularly impressed by the collective care and effort our Lower School pupils have shown, both in participating in the event and in raising money. There have been some incredible individual stories of pupils who have singlehandedly raised huge sums in pledges; the total of money raised so far stands at £4,725 with more pledges still coming in."
The final target is set to exceed £6,500, with help from the whole school community, when the proceeds from the most recent Non-Uniform Day are added to the total raised from the Lower School event.
To donate, visit the Lower School Cycle and Walk JustGiving page.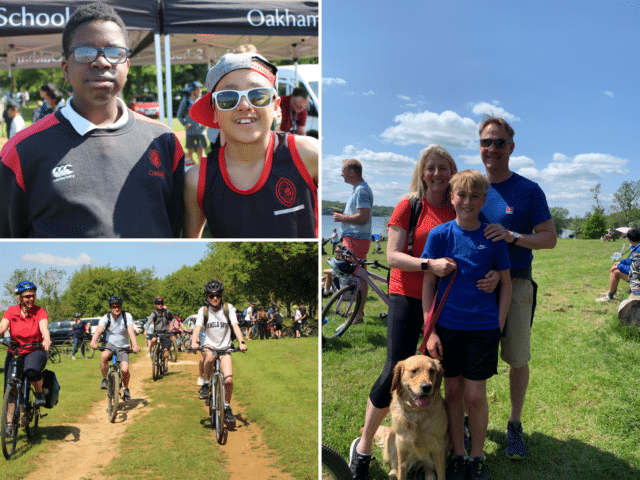 Oakham School pupils regularly participate in charity and community initiatives each year; pupils in Rushebrookes House recently rowed the distance between London and Paris for charity.