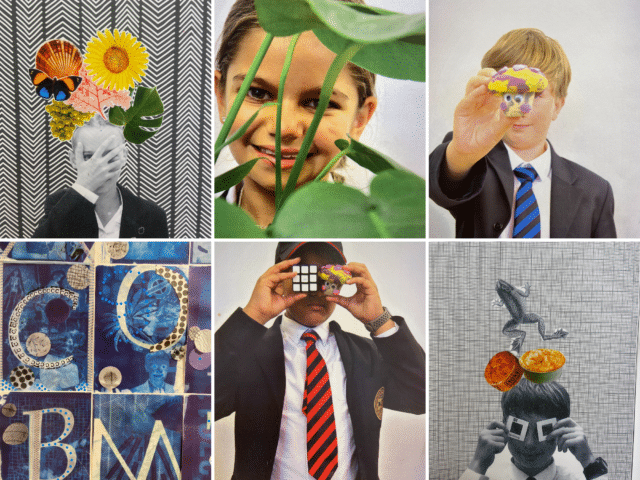 The Smallbone Library is hosting an Art exhibition featuring work by Lower School artists.
Director of Art and Design, Elinor Brass said, "The vibrant and exciting exhibition captures the pupils' creative processes, which they have been exploring as part of the MYP IB programme. It also shows the new techniques and approaches used to widen their creative perspective and acquire a broad art and design skill base."
Form 1 artwork on display includes a variety of pieces in various mediums from collage to photography that expresses their identity. Pupils also worked with 3D and they designed a shelter taking into account fairness in society and investigating architecture.
Meanwhile Form 2 explored sustainability and globalisation.  Students developed designs that communicated the need to protect the environment and developed banners using scrap materials.  Another Form 2 project gave the students a chance to develop a clay sculpture considering the importance of aesthetics . 
Students' work features in regular exhibitions in School. The standard is indeed exceptional, with Oakham pupils regularly winning art and design awards.