Inspiring Trips and Tours Aplenty for Oakham's Pupils
13th October 2022
Pupils of all ages have enjoyed a rich variety of trips so far this term to enhance their learning beyond the classroom.
Even before term had officially started, selected pupils across the year groups experienced some team building and fitness sessions during their pre-season rugby and hockey tours. Around 100 boys travelled to Yorkshire for their U15, U16 and senior pre-season tour, while the senior girls travelled to Cumbria for their hockey pre-season preparation. This has set them up well for the term ahead with the 1st XV rugby team remaining unbeaten in the first half of term after achieving 5 out of 5 wins, with notable victories against Rugby, Uppingham and Warwick. The 1st girls' teams have experienced equal success with wins for the 1st XI against Uppingham and Bromsgrove.
Over the first six weeks of term, pupils participated in academic trips in many different subjects. Below are some of the highlights.
A-level English students enjoyed a theatre trip to see Othello at the Curve Theatre in Leicester. Head of English, Helen Jones, said: "It was a superb production and the students very much appreciated seeing this modern and exciting performance of a Shakespeare text."
Eighteen pupils in Form 7 doing MUN participated in a successful MUN conference at Cheadle Hulme School to gather with like-minded students from other schools and debate current affairs.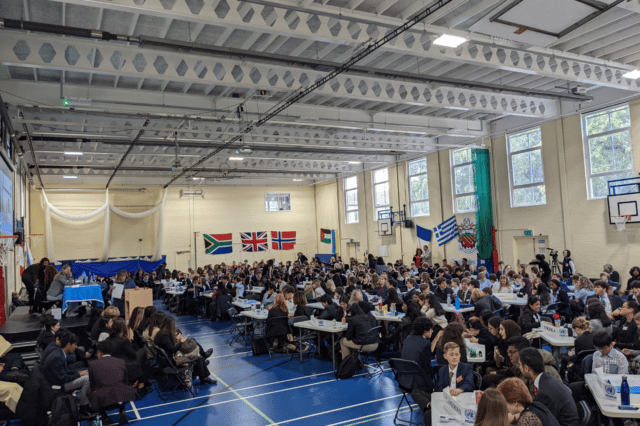 There was a trip to Stamford cinema for Form 6 Spanish students to watch the film Competencia Oficial; one of the many ways Oakham's Spanish Department seek to enrich their students' knowledge of the language and culture of Spain.
Form 4 DT students gained design inspiration on a trip to Design and Science Museums in London where they viewed the exhibitions and participated in workshops.
Geographers in Forms 5 and 7 participated in field trips to Cambridge and Yorkshire respectively, studying first-hand important elements of their exam courses.
Form 2 pupils also enjoyed exploring geographical features in their combined Geography and RP trip to Leicester and Bradgate Park.
As part of their introduction to the IB Middle Years Programme, Form 1 pupils travelled to the National Space Centre in Leicester and marvelled at the exhibits and live show 'it IS rocket science'.
Pupils in Forms 4–7 travelled far and wide during Service Weekend as part of their CCF and DofE activities, and there were some fun trips to Rumble and the cinema for Oakham's many boarders.
Pupils are looking forward to a packed programme of trips in the next half of term, starting with a Geography expedition to Iceland and diving trip to Egypt during the half-term holiday.