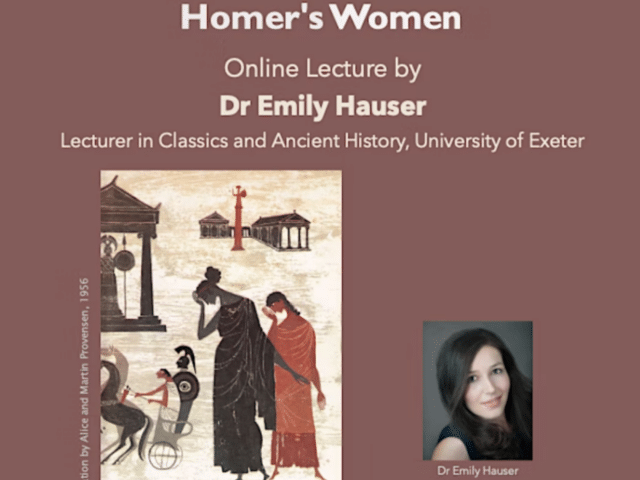 Form 7 students of Classical Civilisation attended an online lecture by Dr Emily Hauser, Lecturer in Classics and Ancient History at the University of Exeter, on Homer's Women.
Emily spoke about the non-fiction reality behind the Homeric women. The talk explored each of Homer's women in turn, from Helen to Calypso, Circe to Penelope, delving into original ancient Greek texts, re-reading ancient histories, and unravelling new archaeological evidence in search of the real women in Homer.
"The lecture was incredibly thought provoking", said Form 7 pupil Georgina. "Emily approached the Homeric poems from a modern feminist perspective in order to shine light on the female characters. The experience allowed us both to gain additional information that will help us in our exams but also broaden our general understanding of the topic itself."
Head of Classics, Dr Will Leveritt said, "Turning the lens on Homer's women drew out some interesting ideas from the Form 7 Classical Civilisation students, and we had a lively discussion afterwards about the issues Dr Hauser raised in her lecture. We're extremely grateful to the Dept of Classics, Loughborough Schools Foundation for organising the lecture."
Classical Civilisation at Oakham School may be chosen at GCSE without any prior study, and no Latin or Greek is involved. It may also be taken up as a new subject at A-level without prior study.