Now in her final year at School, Form 7 (Year 13) pupil Sarah has shared her experience of boarding as part of Oakham's Boarding Bios series.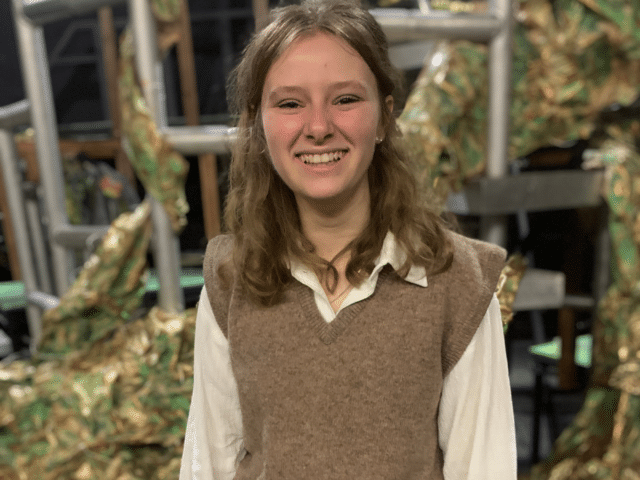 After joining the School in Form 6 (Year 12), Sarah had never boarded or been away from home before but has taken every opportunity that's come her way since being at Oakham.
My brother started looking at boarding colleges, and my interest grew from there.
"Before that, I had assumed that I'd just continue to go to the school I was already at. When I started looking into it more and found Oakham School, I knew it was something I wanted to give a go."
"Oakham has a flexibility that really works for me and what I need, so it was an easy decision. I also really liked the fact that there's an even split of day and boarding pupils because you get a great mix of pupils."
Despite being a weekly boarder, Sarah will often stay at School over the weekends.
"I love that in both of the Houses I've been in, I have the option to stay at the weekend if I want to hang out with my friends or if I have Drama rehearsals."
"If possible, I try to go home every weekend, but normally, due to Saturday school and any activities on a Sunday, this sometimes is quite a short visit for me."
"Oakham is all-encompassing. In Form 7, you can go into Oakham town centre, and you feel very integrated with the area and the local community, but the School is sometimes like being in a bubble. It's a fantastic bubble to be in but going home helps me strike a good balance in my week."
"I particularly enjoy Long Leave-out weekends because I get to spend more time with my family and it gives me time to reset."
Form 7 boarders are located in Round House, a space designated to all final year girls whether they're day, weekly or full boarding.
"Being in Round House is very different to when I was in Rushebrookes (a Boarding House for Form 3 to Form 6 girls)."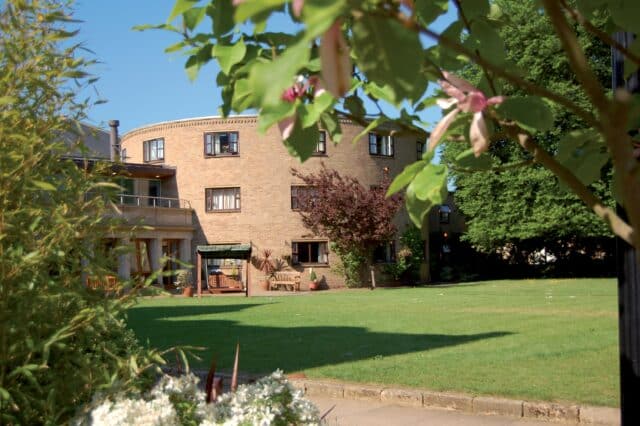 "The joy of Form 7 is that you've got everyone in your year in one place and I really love this as it makes for a diverse group of people. I'm finding that I have a lot more time to get to know people who I wasn't living with last year and I'm building some really strong friendships with people who have different interests to me."
"If I'm struggling with Prep or I want to talk to someone about a class we've been in, I can just go next door or walk down to the Common Room, and there's always someone you can chat to."
"There is a real joy to being in a multi-cultural environment such as Oakham School. You've got loads of different experiences and opportunities to interact with people from all cultures and backgrounds. I've never been in such a diverse place before."
Sarah has gained a wider understanding of different religions since being at Oakham.
"I'm more aware of different religions now as, for example, I'd never lived with a Muslim person before, and I feel I can understand their beliefs a lot better now that I've experienced their practice first-hand."
"There is a real value in understanding other cultures and religions like this and getting to know them on a deeper level. The more you know about them, the better, as it means you're less ignorant about the world around you."
"I'm a Christian myself, so I really enjoy faith at Oakham School and going to Chapel services every week. I'm also part of the Chapel and Chamber Choirs so I'm there more than most pupils and a lot of our singing is choral which connects you to the church in a different way."
"Our School Chaplain, Fr Tim, is fantastic in his role and this is the first school I've been to where someone is here full-time to support us. I know that I can go to him at any time I need someone to talk to and I really like the fact that my family can get involved within the Chapel as there's a parent's prayer group my mum attends."
One of Sarah's favourite things about the School is the Drama Department.
"There's a huge stage, amazing productions and a fantastic Scholars' programme; it's just like a dream."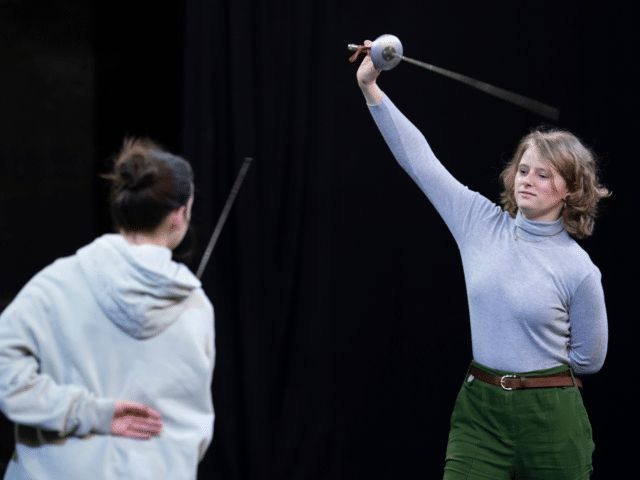 "There are so many opportunities to get stuck into that you always have something to do, and you can really find what works for you. I never realised there were so many hours in a day! I'm normally in Drama for about three hours each day for rehearsals and lessons, but I honestly wouldn't want to spend that time anywhere else."
"I also just love being at School. I love that not every day consists of me sitting in a classroom and even when it does, I really enjoy being there. So much of my time here is enjoyable, good and fun. The best thing about boarding is being with my friends all the time and getting to share these experiences with them."
Sarah recently performed as Violet Hunter in the Scholars' production of The Sweet Science of Bruising, which showed in the QET in March.
Find out more about Boarding at Oakham School.