In anticipation of our upcoming Drama Scholars' production, we're taking a behind-the-scenes look at The Sweet Science of Bruising before it makes its way to the stage in March.
Taking centre stage in the Queen Elizabeth Theatre from 6 to 9 March, scholars are getting ready to put on a show as they deliver the tale of four young women as they are drawn into the world of female boxing.
As we prepare for the opening night, the cast talk about the show's highlights, the atmosphere backstage and what audiences can expect from the performance.
Pupil: Eluisa, Form 7
Cast member: Matilda Blackwell (Matty)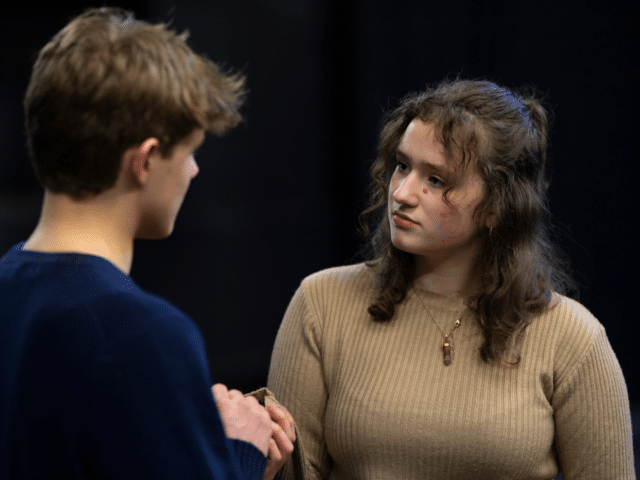 What is your favourite scene? It's when the women decide to hold their boxing final in honour of one of their own after she has unjustly died. For the first time, they are completely in control of their fight and career in finally working together. I find that this is the moment where I really start to feel hope for the characters and that they can achieve what they want and survive, in spite of the patriarchal society that has just lost them one of their own.
How have rehearsals gone? They've gone well so far, we are all very keen on the direction the play is going in and are eager to take on and lean the immense choreography needed to pull off this show. Backstage the atmosphere is very positive, we all keep light-hearted and are comfortable with one another which creates its own kind of drama environment away from the stresses of schoolwork.
What can the audience expect from the production? The audience can expect to feel a full array of emotions when watching The Sweet Science of Bruising, from rooting for the ladies in a fight, to grief and despair at society, to hope for the characters and their futures.
Pupil: Sarah, Form 7
Cast member:  Violet Hunter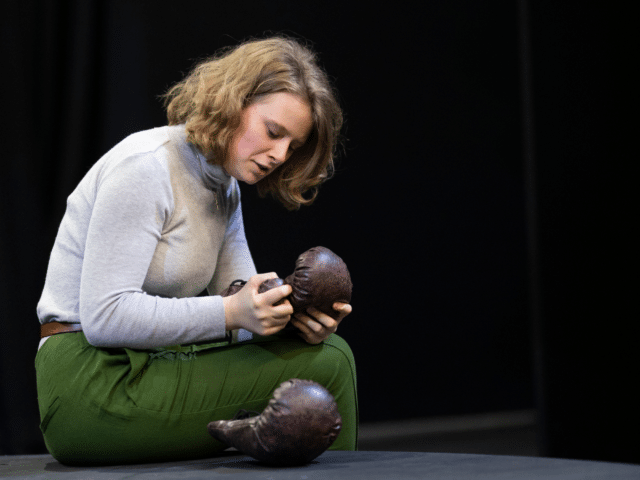 What is your character like? Violet is a young woman living in middle-upper class Victorian London. I believe her personality is best described by the Professor, who says "She may be born and well-bred in London, but just like our beloved capital, her cultured facade masks a brutal determination to conquer the world!" Violet becomes determined to make history, confident that she has what it takes to be a female doctor, despite society's disagreements. She has a set goal and will achieve it, by whatever means necessary, which is how she finds herself in the boxing ring…
What's your favourite thing about the production? It's the opportunity it gives us as actors to explore the impossible, with everything from boxing to fencing. I also feel very privileged to be able to explore the limits on women's rights and how they fight against them (both literally and metaphorically).
How have rehearsals gone? Rehearsals have been a thrilling combination of dramatic technique and the more physical elements of the show. With boxing master classes and stage fighting choreography covering the technicalities of boxing, fencing, and how to save a life, rehearsals have definitely not been boring! The atmosphere backstage is supportive and has become like a second family. I have been so lucky with the incredible people I've been able to meet and am dreading the swift-approaching end of my time performing on the QET stage.
Pupil: Annie-May, Form 6
Cast members: Nancy and Aunt George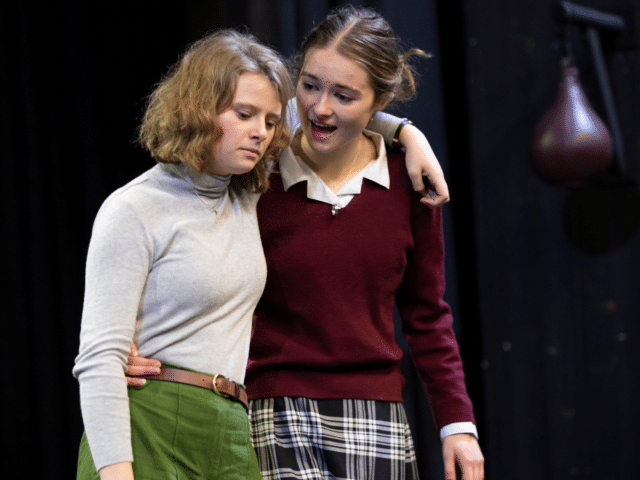 What do you like most about the production? I love so much about the production from the general plot and its key themes to the intricacies in the detail of the fights. However, my favourite thing has to be the cast. I love doing shows with a small cast because we all get on and I think that will really be reflected in our performances together.
Please tell us more about the production: Without giving too much away, The Sweet Science of Bruising covers some important historical messages such as the role of women and abuse. All of these themes are still present in modern day society and despite being entertaining, the education that people will get from this show makes it that bit more important that it is seen.
What can the audience expect from the production? Everything! I don't even know where to begin with what you can expect. Love, hate, laughter, screaming, crying, fighting, dancing, the lot! Not only this but our genuine passion and connection together can be shown clearly throughout the whole show. When we smile through the curtain call that smile means everything and more. You can see in a show when a cast get on and it is really obvious in this one.
Pupil: Mesi, Form 6
Cast member: Professor Charlie Sharp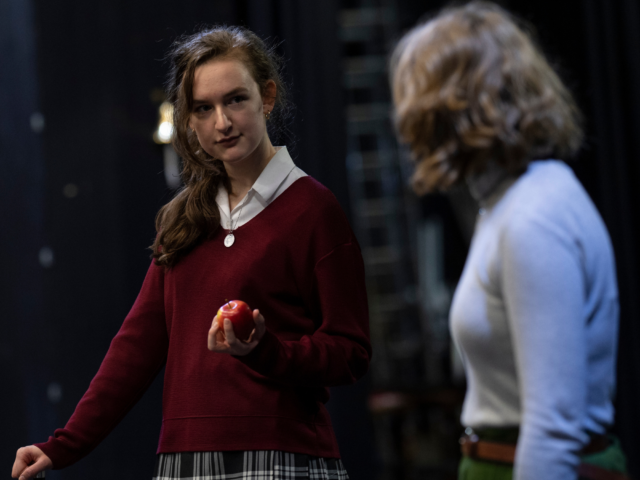 What do you like most about the production? I personally like how much physical theatre the play involves. There's boxing, sword fighting, dancing. It gives the piece so much energy and makes the end result extremely satisfying, once you've picked up all the choreography.
Why is this an important story to tell? The story follows four women, from very different backgrounds, yet they are all united in their desire for power, in a world where only men are supposed to be powerful. It is an important story to tell as it communicates the power dynamics between men and women, which can still be seen reflected in modern society.
How have rehearsals gone? The entire rehearsal process has been lively and exciting. With such a short time frame, it has meant that there has always been something to do and so it has kept the spirit of the play alive. The atmosphere backstage, like all plays in the QET, is always extremely positive as everyone in the cast supports each other like family.
The Sweet Science of Bruising runs from Monday 6 to Thursday 9 March in the Queen Elizabeth Theatre. To buy tickets for the show, go to theatretickets@oakham.sch.uk.
Keep up to date with the next productions and find out more about Drama and Theatre at Oakham School.