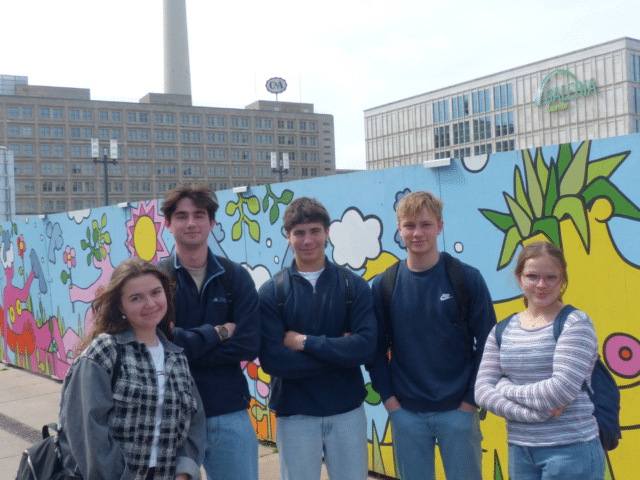 Last week a group of Form 6 IB Diploma German students enjoyed a whirlwind trip to the capital city of Berlin.
The pupils had a tour of the former Stasi prison Hohenschönhausen. They walked from Alexander Platz to the Brandenburg Gate, taking in many of the iconic buildings of Berlin. To round off the day, they toured the Bundestag and learnt about the political system and the new architecture in the government quarter.
The following day began with a walking tour of Kreuzberg and spotting graffiti artist tags as well as a visit to the mosque and a museum. On Sunday, they visited the East Side Gallery and wandered through the Fleamarket at the Mauerpark. They also enjoyed a delicious pizza before taking the train to the airport.
Head of German, Phillipa Sykes, said: "The pupils thoroughly enjoyed the opportunity to extend their knowledge of the German culture and language, as well as getting to taste the food!"
German is taught in a dynamic and engaging way throughout the School including linguistic exchanges, competitions and trips to German cities.