U19 Netball team through to Regional Finals 
09th November 2022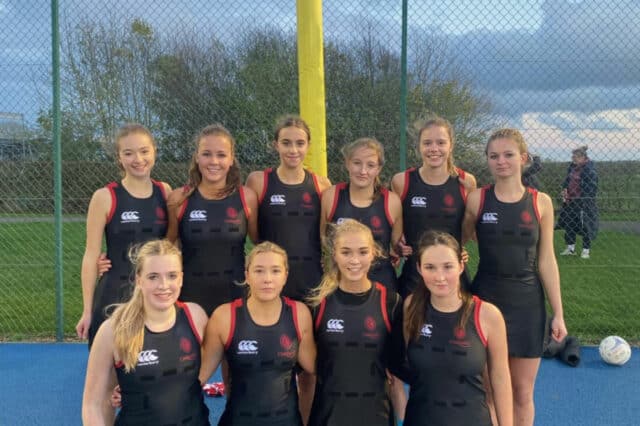 Well done to the U19 Girls' Netball team, who are through to the Regional Finals after finishing runners-up in the Leicestershire and Rutland County Netball Championships.  
The team remained unbeaten through the group stages, competing against Wyggeston and Queen Elizabeth (15- 3), Hinckley Academy (22-1), Loughborough High School (11-5) and Harrington (16-1). They then gave a great performance in the second-half of the semi-final against Uppingham, winning 13-5. The final against Robert Smyth saw them narrowly missing out on a win after their opponents won 15-14 with the golden goal after extra time. 
Director of Netball, Lauren Nicholls, said, "I am so proud of the girls. They played with commitment and composure, narrowly losing just one game in the final, which was so incredibly close. We now look forward to seeing what they can achieve at the Regional Finals in January." 
Their success follows the U16s' recent triumph in being crowned County Champions in October and also securing a place in the Regional Tournament. 
The U19 team has also progressed to the third round of the Independent Schools' Netball Plate after beating Kimbolton School.
The School's continued netball success is compounded by individual pupils' achievements, with the following girls having been selected for Loughborough Lightning Pathway Squads. 
 U19 – Milly B
 U17 – Hub Clemmie B, Phoebe P, Izzy N, Issy O
 U15 – Tilly G