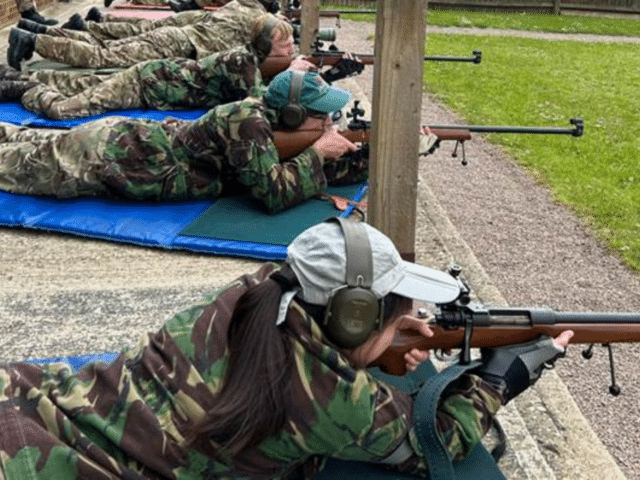 Oakham's Target Rifle Team have been busy training for the Schools Meeting, which culminates with the Ashburton Shield competition.  The event provides a range of shooting opportunities for cadets. It will take place between 09-14 July on the Bisley Ranges at the National Shooting Centre in Surrey during the summer holidays.
Iain Reeves, Master in Charge of Shooting, tells us more:
"RAF Wittering had kindly loaned us use of their 25m range, and we have been training there most Tuesdays and Thursdays during our Games time.
Our principle training need is to master and understand the principles of marksmanship and then "simply" fire "good" consistent shots (The keen-eyed will notice that Audrey, in the photo above, is firing a Right Handed Rifle out of the left shoulder, and this is extremely difficult to master……). The pupils have been progressing, and I'm optimistic about the School Meeting. This year the team is captained by James (F7), who has been a stalwart in supporting school shooting for the last four years and a veteran Bisley School Boy shooter.
I'm very much looking forward to taking as many Oakhamian Shooters with me to compete in this highly regarded shooting event."