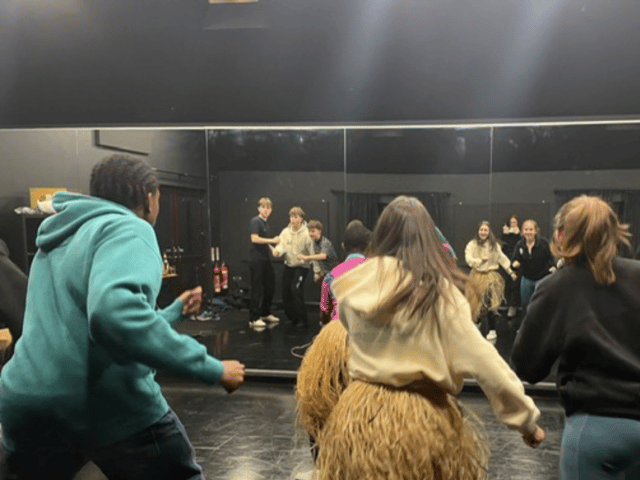 Oakham's French department offered its first ever Congolese Dance Workshop thanks to talented dancer and French Assistant Dina who originates from The Congo.
Form 5 pupils who attended the event had a great time, learning new dance rhythms and various traditional African moves along to melodic, almost hypnotic music.
The pupils were also lucky enough to taste some delicious Congolese food that Dina had kindly prepared for them.  They had 'Mikate' (Congolese Doughtnuts), 'Loso ya Bulayi' (Jollof Rice), 'Manioc', and 'Pondu' (Kasava Leaves).  The students enjoyed the food so much, many took some back to House to enjoy some more!
Head of French, Jennifer Dook, said, "We are delighted to have been able to offer a cultural evening that enables students to discover the Francophone World beyond France."
Oakham's French Department comprises specialist teachers and language assistants whose aim is to foster a love of French language and culture among its pupils.