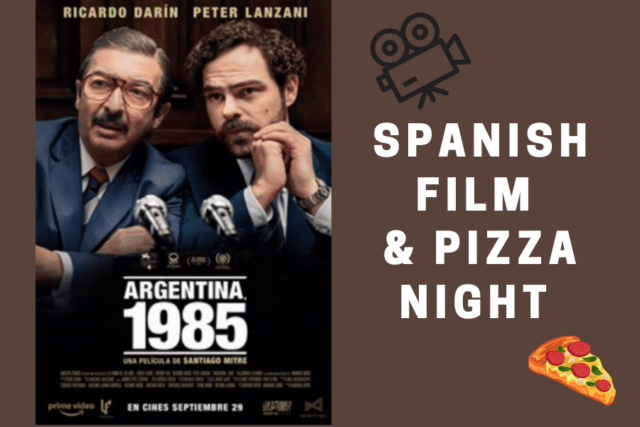 Members of Oakham's Upper School Spanish Society recently watched Argentina 1985 as part of their termly film night.
Head of Spanish Mr Cameron Pauls tells us more, "Argentina, 1985  is a 2022 Argentine, Academy Award winning historical, legal drama produced and directed by Santiago Mitre.
The film follows the Trial of the Juntas, the 1985 trial of members of the military government that ruled Argentina under the dictatorship of the Proceso de Reorganización Nacional, during which the torture, extrajudicial murder and forced disappearances of civilians was a systematic occurrence; it focuses on the perspective of the prosecution team led by Julio César Strassera and Luis Moreno Ocampo, including their investigation prior to the trial. 
The film has really sparked curiosity amongst our pupils to learn more about Operación Cóndor, which was a United States backed campaign of political repression and state terror involving intelligence operations, CIA–backed coup d'états, and assassinations of left-wing socialist leaders in Latin and South America from 1968–1989.
The theme of military dictatorships is a Spanish A-Level topic and through this film, students were able to enhance their knowledge of the subject and gain insight into the plight of the families of Los Desaparecidos (the disappeared ones), still raw today."