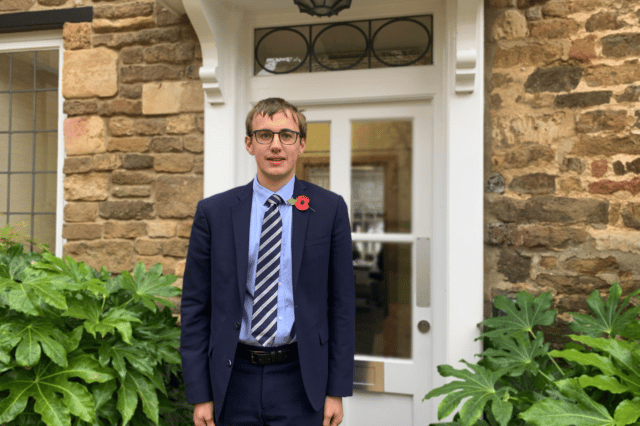 Well done to seventh former James who took part in the prestigious annual competition for poetry in translation 'the Stephen Spender Youth Prize' and has been awarded a commendation for his translation of the German poem Todesfüge.
The Youth Prize Trust was established in 1997 to honour Stephen Spender's achievements as a poet and translator of poetry, and as a champion of the rights of creative artists and writers to free expression.
This year's distinguished judging panel included Daljit Nagra, a Professor of Creative Writing at Brunel University, Chair of the Royal Society of Literature, Council of the Society of Authors and a PBS New Generation Poet. There was also Samantha Schnee who is the founding editor of Words Without Borders and Khairani Barokka, an Indonesian writer, artist, and translator based in London, whose work has been presented extensively, in eighteen countries.
Head of German Phillipa Sykes said, "It is the first time a pupil from Oakham has been commended for an entry, and the standard is high. James worked on the translation independently, and we are delighted with his commendation."
James hopes to study German with Russian and French at university and to use his foreign language skills in his career, potentially as a translator, working in military intelligence or in the Foreign Office.
Oakham School offers its language students many opportunities to encourage the study of languages, including themed days, visiting theatre companies, competitions, and cross-curricular projects.