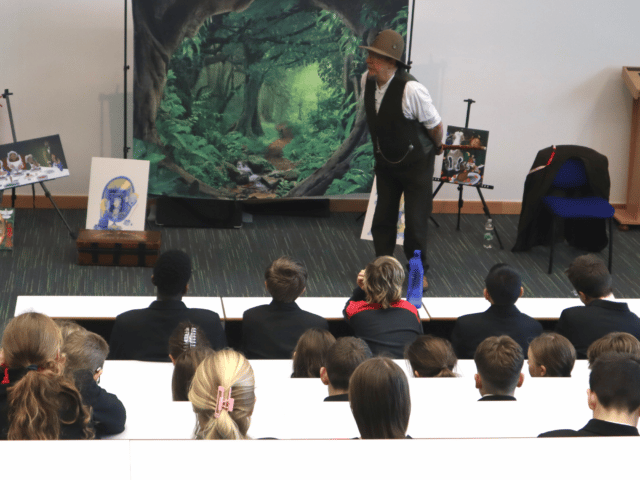 Celebrating National Storytelling Week 2023 at Oakham School began in earnest with a visit from Mark Fraser, Storyteller.
Lower School pupils were entertained by an ancient Chinese story about jugglers, a medieval joke about genies, a Norwegian tale that inspired Disney's Frozen and many more traditional retellings, as well as Mark's own stories.
Form 1 pupil Harry said, "I really enjoyed listening to the storyteller. It was interesting to hear the ways in which he retold a story to give it a new interpretation."
National Storytelling Week celebrates the oral tradition of storytelling – how humans have communicated throughout time.  Mark explained the importance of storytelling in the books, films and computer games the pupils experience today. He involved them throughout his narration with some call and response, as well as guessing what comes next.
Lower 1, in particular, relished getting involved in the stories, and all pupils were encouraged to go out and retell the stories they had heard to inspire others during the week and beyond.
Oakham School library is host to a wide, rich variety of talks, events, performances and displays that showcase excellence across the curriculum and stimulates pupils' curiosity for reading.