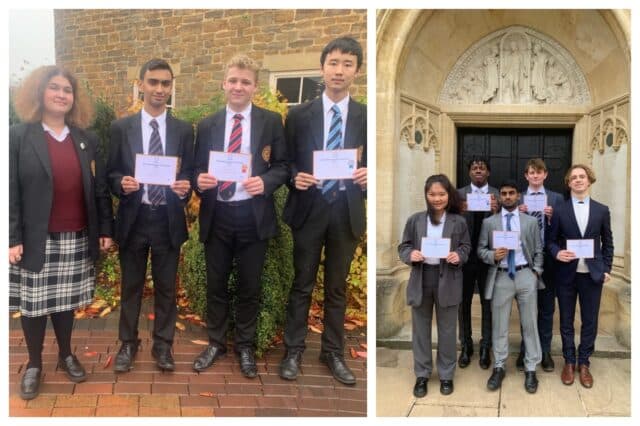 Congratulations to the 21 candidates who achieved awards in this year's UKMT Senior Maths Challenge (SMC), including an impressive collection of eleven Gold awards.
One of those eleven pupils,  Eddie (F6), won the 'Best in School' award and has qualified for the British Mathematical Olympiad (scoring 104 out of a possible 125), a fantastic achievement. The other ten, Obi (F7), Aashish (F7), Yufei Li (F7) Felix (F7) George (F7), Ben (F7), Oliver (F6), Ethan (F6), Elizabeth (F6) and Carson (F5) have qualified for the follow-on round, the Senior Maths Kangaroo (scoring 76+), which will be held on Wednesday 16th November.
The Senior Maths Challenge is a national competition organised by the UKMT and is aimed at 16-19 year old students. The competition concentrates on mathematical application and logical thinking and awards certificates to the top-scoring 60% of the participants. In addition, UKMT invites the very highest performers to take part in the next stages of the competition – the British Mathematical Olympiad Round 1 and the Senior Kangaroo.
Deputy Head of Maths, David Russell, said, "This is an excellent set of results which shows the mathematical strength in depth that our Upper School students have, whether they are studying Further Maths or the IB Diploma.
We look forward to seeing how they fare in the next round of the competition."
Well done also to the Lower 1 pupils who took part in the Primary Mathematics Challenge organised by the Mathematical Association. Two pupils won the gold award, four silver and eight bronze.
Teacher of Lower 1, Matthew Sutterby, said, "A huge well done to everyone who participated. The fun and exciting competition is not just another test in the school year, but promotes problem-solving as a means of helping pupils develop their reasoning skills, solving problems in a variety of different ways. Furthermore, the questions are not heavily reliant on formal mathematical knowledge but can be solved by logical reasoning too. Our pupils achieved a very high standard in Mathematics to be awarded the certificates."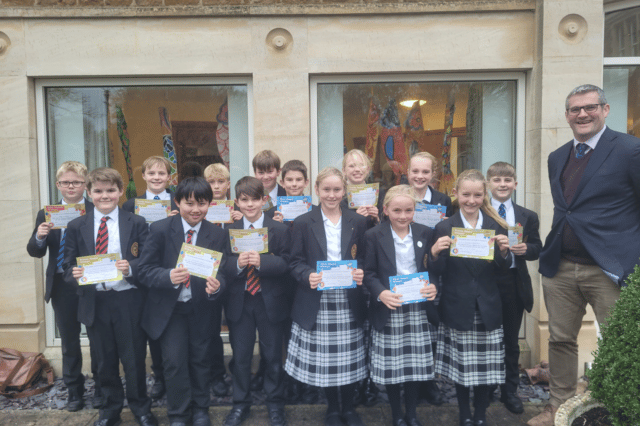 Oakham's large Maths department provides a strong foundation of mathematical skills for all its students to help them achieve their potential.