Middle School actors recently wowed audiences with their rendition of Great Expectations, a haunting yet stunning tale of heartbreak, kindness and revenge.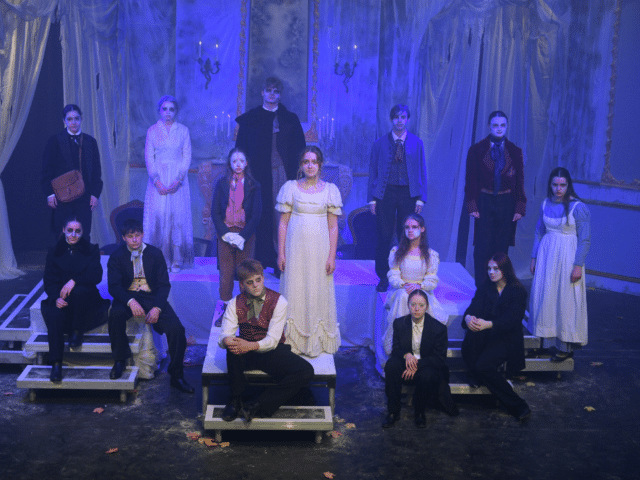 Based on the Charles Dickens novel, the Queen Elizabeth Theatre stage was transformed into the dark and elusive setting of Miss Havisham's iconic house. Audiences were transported back to the early 19th century by the talented thespians, whose performances were both delightful and shocking.
The story follows a tortured, yet kind orphan called Pip on his journey as he goes from apprentice blacksmith to being brought up as a young gentleman.
When he's summoned by the mysterious and wealthy Miss Havisham, he falls in love with her adopted daughter, the cold-hearted and beautiful Estella.
One of the standout scenes happened when Miss Havisham's tragic past was revealed and we found out she'd been abandoned on her wedding day. This was delivered with such raw emotion and drama that it left audiences on the edge of their seats.
Director of Drama Gilly Norell said: "This was a really challenging play for young actors and it is wonderful to see such a talented group coming up through the ranks."
Great Expectations took centre stage from 1 to 4 May, with each showing receiving a standing ovation.
Props and stage effects assisted in the portrayal of this fast-paced story, with clever use of umbrellas, scary LED skull masks and inter-changing digital portraits on the walls making for a more immersive experience.
Keep up to date with the next productions and find out more about Drama and Theatre at Oakham School.