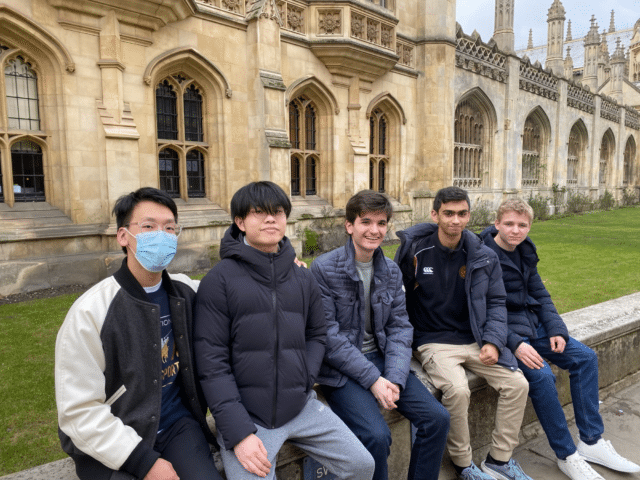 A team of Chemistry students recently took part in the exciting annual Cambridge Chemistry Race hosted by the University of Cambridge. Simultaneous heats were held in Oxford and the Czech Republic, with about 1000 competitors.
The teams were given chemistry-related problems, from easy riddles to more complex questions and then raced against each other to solve as much as they could within a two-hour limit.
Teacher of Chemistry, Chris Foster, said, "We had a super time and came a creditable 39 out of about 60 teams in the Cambridge heat. There was a fantastic atmosphere in the lecture theatres, and the pupils are all eager to compete again in next year's competition."
Chemistry at Oakham is very popular, thanks to its team of specialist teachers and science technicians. In the Upper School, students can study Chemistry at A-level or in the IB Diploma with Chemical Engineering, Natural Sciences and Medicine popular options for pupils to take their study of Chemistry beyond School.