Oakham School pupils confirmed their continuing commitment to the Christian faith in a moving Service of Confirmation in the School Chapel.
The Rt Revd John Holbrook, Acting Bishop of Peterborough, confirmed the 41 pupils from Forms 4, 5 and 6, as well as a member of staff, in front of a congregation comprising parents, grandparents and godparents.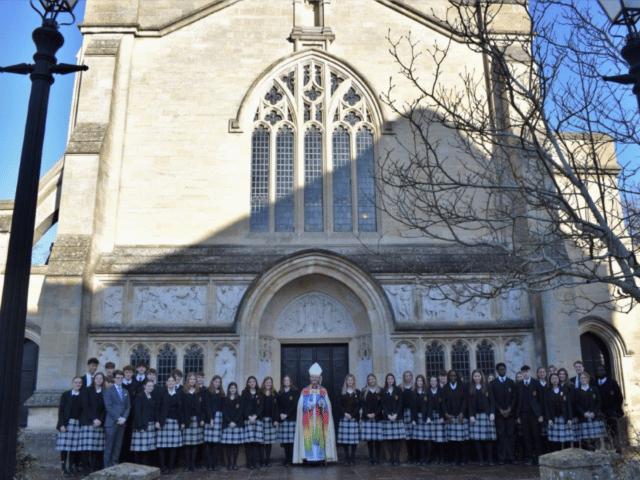 In his sermon, the Bishop preached about grand homes, grander estates and palaces such as Versailles, designed to intimidate and elevate – places fit for a King. He contrasted this by saying that the place fit for the King of Kings was a stable out the back of a pub. Christ comes to be with us, not intimidate us or elevate himself above us. Just to love us.
Chaplain Fr Tim Tregunno, who prepared the candidates, said: "It was humbling to see how the Bishop took time and care with every candidate he confirmed, anointing them and praying for them."
The Service of Confirmation took place in the School Chapel with the musical support of the Chapel Choir, who performed Stanford's beautiful anthem, Beati quorum via, and works by French composers Maurice Duruflé and Gabriel Fauré.
Find out more about Oakham School Chaplaincy and how they can support everyone in their faith journey.