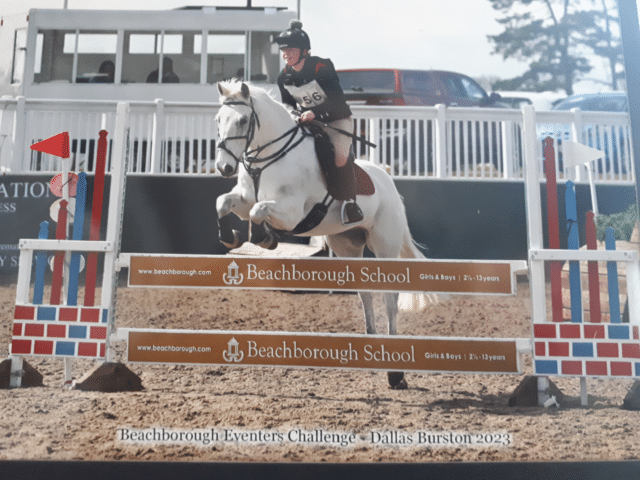 Congratulations to Form 3 pupil Daisy who has secured a place at the National Schools riding Championships at Hickstead, which will be held during the May half term.
Daisy qualified for the Championship after a fantastic performance in the National Schools Equestrian Association Eventer Challenge competition, finishing 4th. The event, which was held during the Easter holidays, saw Daisy and her horse Eddie having to negotiate their way around eight coloured show jumps carefully, then move onto ten more solid cross-country fences, including a joker fence up by 5cm in height, all within a set time.
Daisy's Housemistress, Emma Roe, said, "I am really proud of Daisy, particularly as I understand Daisy has only had Eddie for six weeks! A fantastic achievement."
We wish Daisy luck and look forward to watching her progress.