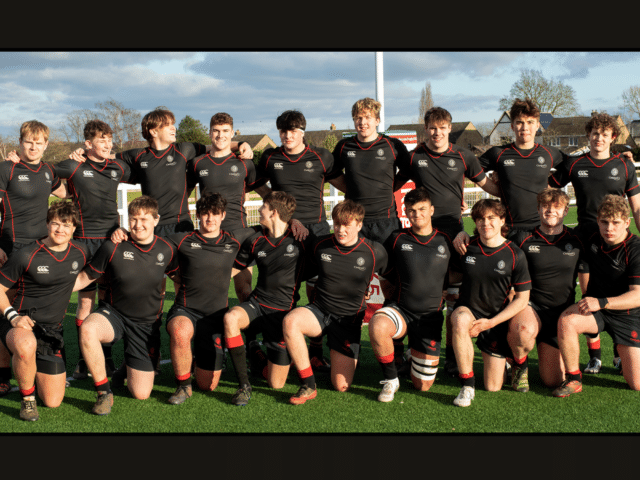 Oakham's unbeaten 1st XV rugby players are celebrating after securing their place in the Schools' Cup Final, beating Finborough School in the Semi-Final.
Magnificent tries by Felix, Oliver and Ed and sensational conversions by Ben closed the tense first half 21-7. The second half saw the team take further control with tries by George and Alfie. More conversions plus a penalty by Ben resulted in a final score of 38-19.
Fly Half and Co-Captain Ben said, "We knew it was going to be a tough game against a strong Finborough side, but the team dug in for a full 70 minutes, and the results show from it. We are really looking forward to playing at Twickenham, and it will be great to see the support of the whole school there!"
Left Lock and Co-Captain Felix said, "It has always been a dream to play at the home of rugby. I think having lost in the semi-final in the u15 competition; it has felt incredible to win with friends I have played with for four years. The team came together really well and fought hard for each other for the full 70 minutes."
The boys played before huge crowds at Shelford RFC, including many Oakham pupils and staff who had travelled to the match to support them. The game was live-streamed by NextGenXI and can be viewed on their YouTube page.
Director of Rugby, Andy Rice, said, "I am very proud of the boys. They have worked hard and have achieved excellent results against some very strong teams. We are thrilled to have made it to the Final and are looking forward to playing at Twickenham Stadium."
Oakham School has a rich history in the prestigious Schools' Cup tournament, having previously reached the Final three times, winning twice.
Oakham will now face Trinity at Twickenham on Thursday 16 March.