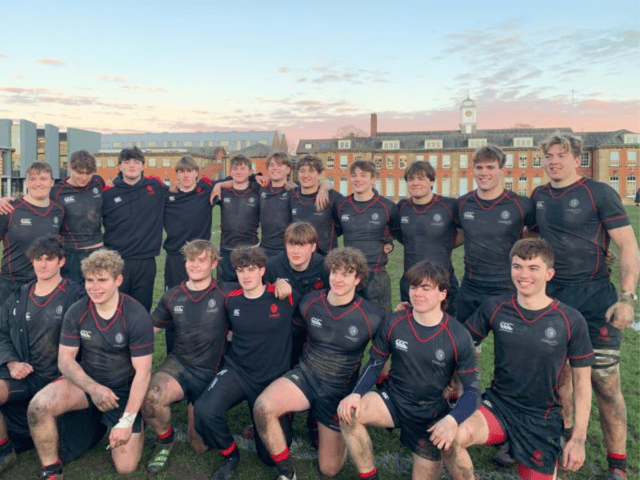 What a term it has been for Oakham's undefeated 1st XV rugby team, who have reached the semi-finals of the National Schools Cup, beating RGS Newcastle (0-39). They are now just one game away from the final in Twickenham, the home of England rugby.
Notable Cup victories so far for Oakham include v Warwick 33-7 and v Stowe 27-24 in the last 16 game. The boys played before huge crowds and performed magnificently. The games against Stowe and RGS Newcastle were live-streamed by NextGenXI and can be viewed on their YouTube page.  
The semi-finals are to be played in March and will likely be held at the grounds of Saracens Rugby Club.
Andy Rice, Director of Rugby said, "The boys have remained focused and are enjoying an excellent season. It was a proud moment for everyone connected with the team and a great reward for our players when we reached the semi-final."
Elsewhere on the rugby field, Seventh Formers Ben T, Toby C and Felix S have been involved with England U18s, with Toby recently training with England U20s.