Oakhamians Against Climate Change
04th January 2023
As sustainability continues to be a prevalent issue in global media, the latest edition of The Oakhamian magazine explores the School's mission to protect the environment.
Pupils have become well-attuned to climate change and have been playing their essential part in tackling these issues one action at a time.
Alongside the closely followed and high-profile United Nations Climate Change Conference, COP26 that was hosted by the UK in 2021, the Oakham School community has continued its pledge to become more environmentally friendly by making changes to our everyday lives.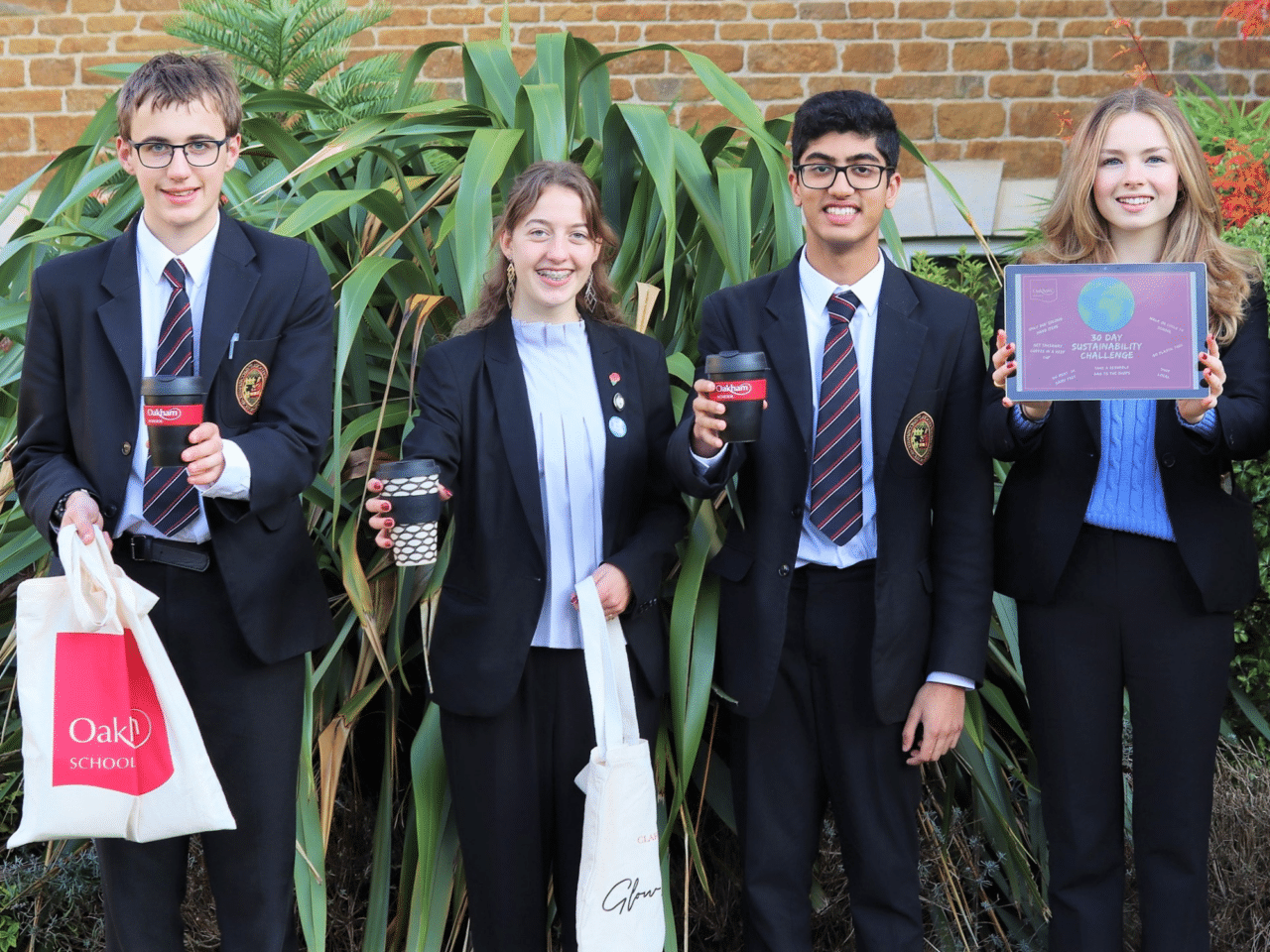 30-day challenge
A 30-day sustainability challenge was undertaken by Upper School pupils who renounced an everyday habit or changed a behaviour that contributed towards global warming.
Some of the pledges included:
Only buying second-hand clothes
Giving up meat and dairy
Going plastic free
Only drinking out of reusable coffee cups
Walking to School
During the challenge, Upper School pupil James, who is also part of a UK-German youth group on climate change, commented: "This challenge is important to me because I believe that this years' COP will mark the starting point of people taking this issue seriously, and actually bring about change that will help us keep below the 1.5-degree rise. I also hope that it will start to encourage more pupils and young people to try and act more sustainably, instead of saying they cannot do anything, for longer than 30 days."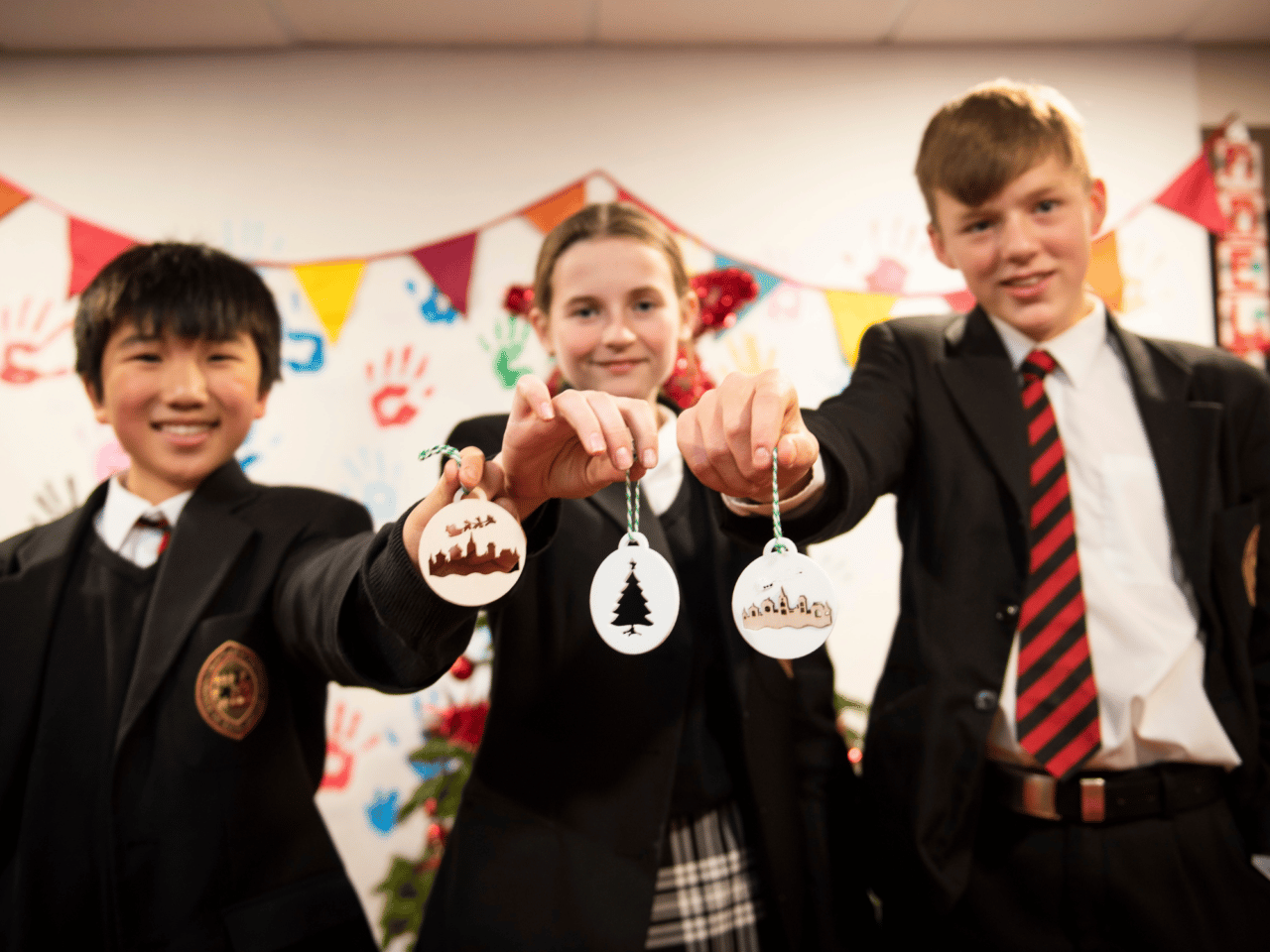 Dreaming of a 'Green' Christmas with Sustainability Pledge
A 'green' Christmas took place across the campus over the festive period in a bid to reduce the School's carbon footprint.
Using a service from 'Love a Christmas Tree', the School rented real trees which were then returned to the company following the festivities, where they were replanted. This means they're ready to use again the following year and have reduced the waste of having to buy and dispose of different trees each year.
In the Lower School, Hodges pupils made different sustainable products for their House whilst learning how to be more environmentally responsible.
Pupils used computer-aided designs (CAD) and a laser cutter to produce Christmas decorations to hang on their tree at the School. These were made out of laser ply and acrylic off-cuts from a manufacturing company that would have disposed of this excess material.
Kelly Gibbons, Teacher of Design and Technology, said: "Our Lower School boarders thoroughly enjoyed their practical sustainability tasks and have learnt many new skills along the way to help enhance their learning and practical skills."
Pupils and Staff Branch Out by Planting Trees
In February, pupils and staff grabbed their spades and planted 900 saplings at the Young People's Forest in Mead, Derbyshire.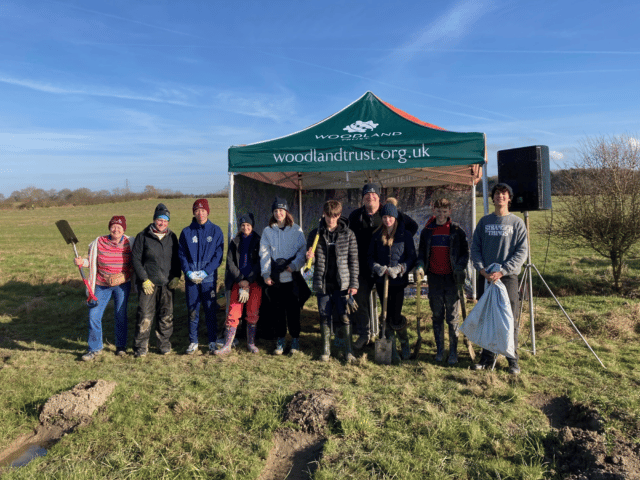 The project was part of the Woodland Trust's #iwill campaign which promotes youth social action.
Oakham School volunteers have supported the Woodland Trust's campaigns for a few years now, with pupils and staff making trips to plant trees to help create a better environment for years to come.
Continuing the theme, for the Platinum Jubilee of Queen Elizabeth II, pupils in the Lower, Middle and Upper School planted trees across the campus for the Queen's Green Canopy.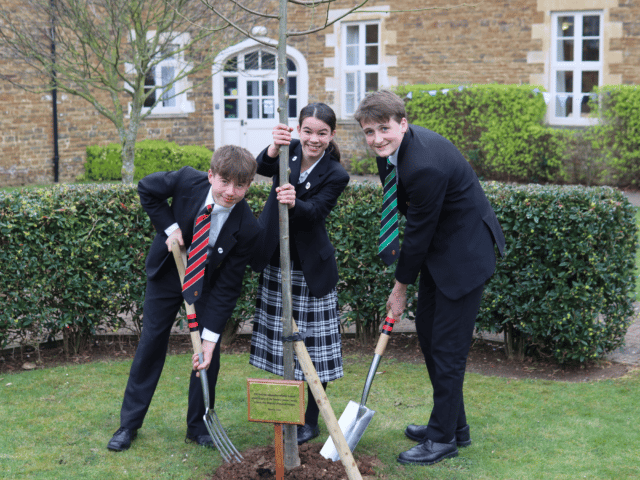 Sustainability moves into the Houses
Our fantastic Day and Boarding Houses are the heart of the School community and many of them have taken on a central role in tackling climate change at Oakham, including trying out new eco-friendly products with pupils to encourage them to make a more permanent change. These included pupils trying out reusable teabags, shampoo and soap bars and bamboo toothbrushes, which they then reported back on and discussed their usability.
Pupils in Hambleton also hosted their own sustainable fashion show, which turned into a group challenge of who was the best dressed.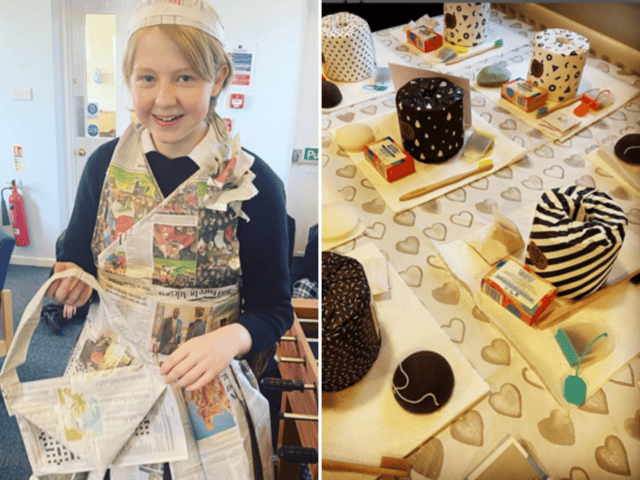 All Houses also took part in Greenpeace's 'The Big Plastic Count' in May, where pupils shared the responsibility of collecting and recycling everyday items such as plastic packaging, toiletry bottles and caps and lids.
Protect our Planet Environment Day
As part of a Protect our Planet Environment Day, our Lower 1 pupils were given the chance to learn more about environmental topics through research and practical tasks.
This included pupils interviewing members of staff about energy, waste and food, undertaking an audit on green spaces around campus and creating bug houses to hang outside their classrooms using materials collected during their eco-audit.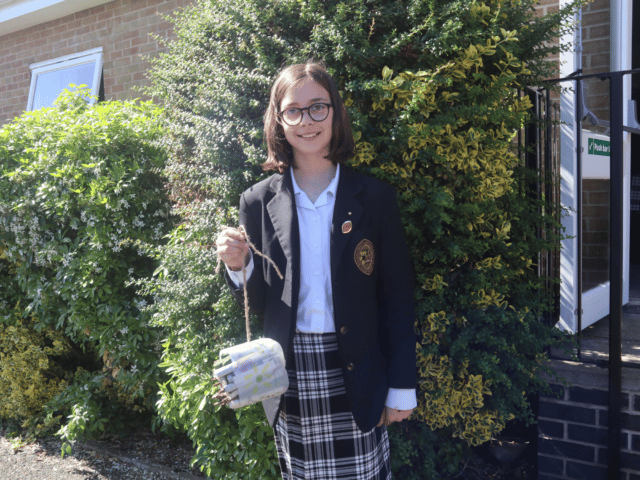 In the Office
As well as the fantastic projects pupils and teaching staff have been working on, our IT Department have also been playing their part in sustainability by supporting HP's Brighter Futures trade-in programme. By recycling IT equipment responsibly, the School is helping to support their "Sprucing up Cumbria's woodlands" project.
The Future is Green
Whilst the academic year of 2021–2022 has been awash with new initiatives and sustainable projects, Oakhamians aren't stopping there. As well as pupils continuing with some of the ideas and practices they have already implemented, a new activity has also been introduced in the Upper School to give sustainability another focus.
Environmental Impact and Sustainability Projects will see Form 6 pupils come up with creative ideas relating to the protection of the environment. These may take a variety of forms and will allow pupils to work together to bring some solutions and ideas into existence, in a way that will have a positive impact at Oakham.
Read more about how our alumni are also helping to protect the enviroment in The Old Oakhamian magazine.