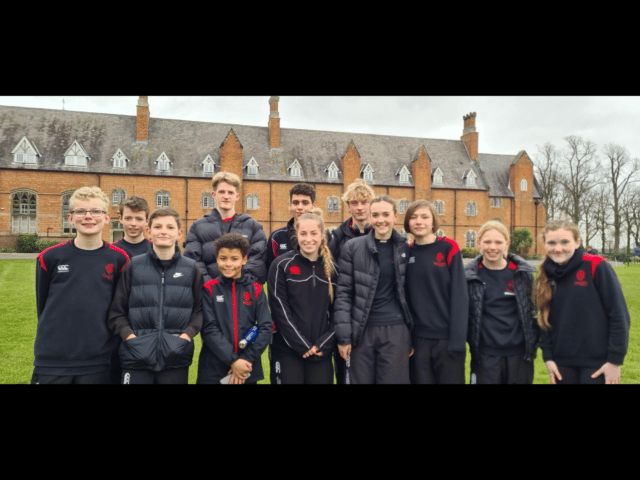 Congratulations to Oakham's Inter Boys' Team, who won Gold at the Leicestershire and Rutland Cross Country County Championships at Ratcliffe College. Oakham's success did not stop there, with the Year 7 girls, the Junior Girls and the Senior Girls all finishing in second place.
A number of individual runners also finished in the top 10 and have been nominated to represent Leicestershire at the English Schools Cross Country Championships in March.
"What a gutsy performance from all", says Assistant Director of Sport Boys and Director of Athletics and Cross Country, Trefon Vandoros.
"Our runners made up an awesome team, supporting and encouraging each other through all the challenges. It is not surprising we achieved a very honourable set of results.
Tref adds, "Although I am very proud of every runner and their placings, there are a few that have stepped up and with incredible achievements."
Oakham enjoys regular success at regional and national level with teams competing at the ESAA National Finals most years. A team of dedicated Oakham coaches help runners of all ages and abilities to enjoy and improve their distance and racing.
Top 10
Bailey D (F1) Year 7 Boys 2nd (Leicester & Rutland Selected – English Schools Cross Country)
Zak S (F1) Year 7 Boys 9th (Leicester & Rutland Reserve)
Pippa J (F1) Year 7 Girls 9th (Leicester & Rutland Reserve)
William G (F3) Junior Boys 5th (Leicester & Rutland Selected – English Schools Cross Country)
Flo L (F6) Senior Girls 12th (Leicester & Rutland Reserve)
Harry D (F5) Inter Boys 4th (Leicester & Rutland Selected – English Schools Cross Country)
Jack B (F5) Inter Boys 6th (Leicester & Rutland Selected – English Schools Cross Country)
Iyaas G (F6) Senior Boys 9th (Leicester & Rutland Selected Reserve)
 Overall, Team Effort
Inter Boys – 1st
Year 7 Girls – 2nd
Junior Girls – 2nd
Senior Girls – 2nd