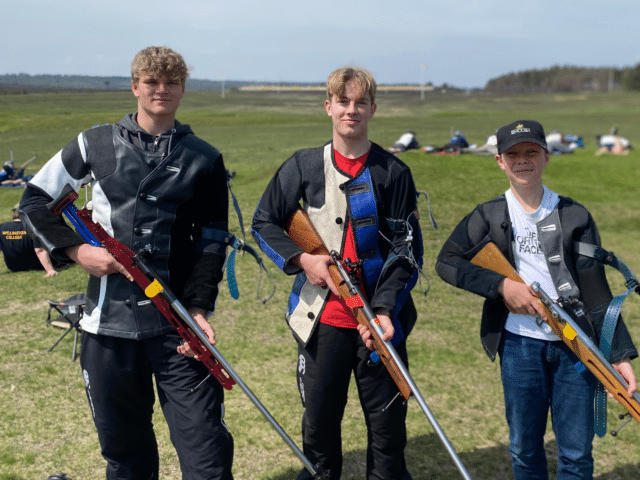 Three Oakham School shooters (Maximillian, Charles and Henry) were in action this weekend during the Berkshire Country Rifle Association on the Bisley ranges in Surrey.  All three boys performed very well, with Henry scoring a Personal Best at both distances.
Iain Reeves, Master in Charge of Shooting, tells us more:
"The shooters arrived just in time to start the first shoot of the day at 300 yards on Century range.  With what appeared to be a gentle breeze and an easy start to the day, the wind had other ideas.  The wind was swirling and tricky to read, causing almost all but the best shooters not to drop points.
Next up was 600m yards, and this time, thankfully, the wind did behave itself, and we all came away fairly unscathed. After lunch, it was "Over the Hill" and on to Stickeldown Range, shooting at 900 and 1000 yards.
Overall, we had a successful and enjoyable day and are a little closer to our aim of competing well during the summer holiday's main events at the National Shooting Centre in July."