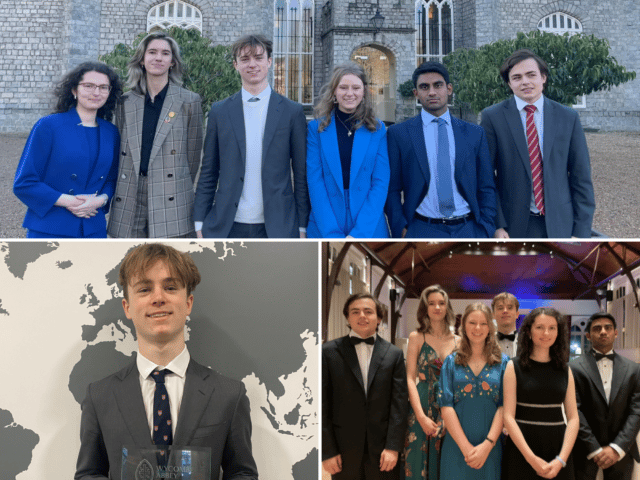 Oakham students have returned from a very successful MUN conference at Wycombe Abbey where they represented Iraq, Romania, Lebanon and the UK on a number of contemporary and global issues. The conference saw Ben singled out as an outstanding debater, winning the Outstanding Delegation Prize. The rest of Oakham's delegates also performed well.
The conference was attended by 160 students from schools including Wycombe Abbey, Dulwich College and Harrow. Oakham's delegates fiercely defended their designated country's national interests with courageous diplomatic charm. They debated on issues ranging from nuclear arms in South Korea, freedom of expression on social media, military intelligence of AI and reforms of the Security Council.
Laurence Ward, Lead Teacher, said, "MUN Conferences encourage students to 'step into the shoes' of world leaders and assess unfamiliar perspectives and connections. They allow them to develop their knowledge, understanding, empathy and other key life skills which will benefit them beyond their school years."
"The host school was very accommodating and the students hugely enjoyed the black tie diplomatic dinner with a traditional Burns Night theme."
MUN at Oakham is an academic activity in which students assume the role of national ambassadors to debate and develop key skills like public speaking, teamwork and negotiation.