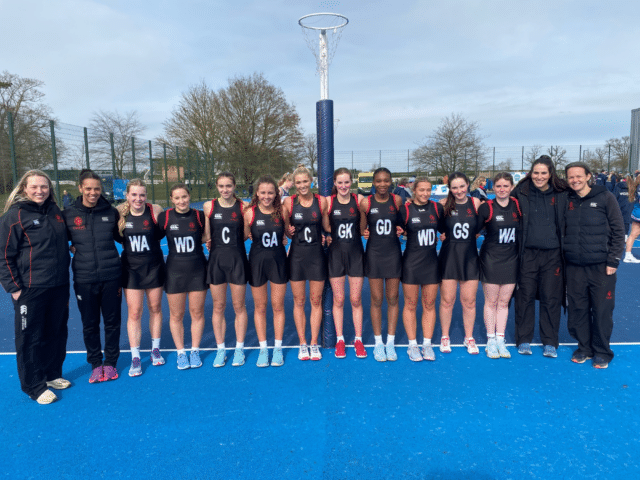 Well done to the U19 netball team, who finished 11th place at the National Finals.
The tournament saw the top 18 teams in the country competing at the event held at Oundle School. A particular highlight was beating the team at Wirral School, which finished 4th overall.
Director of Netball, Lauren Nicholls, said, "I am immensely proud of the girls. The team on the court were fantastic, but I was also very impressed by our bench, who shouted and supported the girls throughout to get them the win. They have performed to a consistently high standard all season, and their attitude, hard work and commitment have been a credit to both the School and themselves."
The girls had an excellent run-up to the Finals, finishing runners-up at the Regional Champions after qualifying through County rounds to represent Leicestershire and Rutland.
Oakham's U19 team has reached the Finals for seven years running (bar 2021 due to Covid), a testament to the coaches, the school's facilities and the teams' commitment. 
Congratulations to the U16B and U15D teams, who have had unbeaten seasons.
Meanwhile, Evie S and Milly B have represented their clubs in the National Premier League this season in the top tier.
The following girls have represented Loughborough Lightning in Pathway Squads all season:
U19
Milly B
U17 Hub
Clemmie B
Phoebe P
U15
Issy N
Issy O
Tilly G
Congratulations to Betsy H who has represented Central Warriors in their U17 pathway squad this season.