Netball and Hockey pre-season training
13th January 2023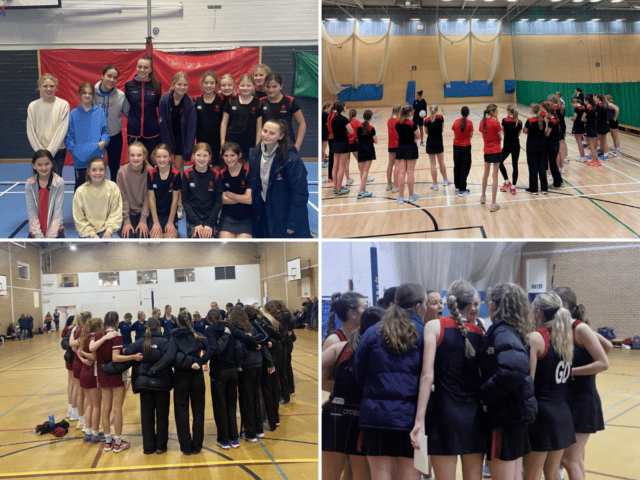 Netball and hockey pre-season training saw Oakham's girls and boys working hard to prepare for the new term. 
Netball
In netball, around 50 Lower School and Form 3 pupils attended a two-day camp at the school run by Elite Netball Academy. They played fun games, used the Sports gym facilities and carried out drills, which improved their fitness and skills. They also learned more rules of the game and enjoyed some match practice. Director of Netball, Lauren Nicholls, said, "The camp went well, and the girls worked hard. The training gave them a head start and refreshed their 'netball brains' ready for the term ahead".
The first VII enjoyed a team-building activity, playing adventure golf at Trent Lock Golf Course. They then competed in matches against schools Trent and Denstone held at Trent College, replicating the games coming up at the Regional Finals on 28 January. Lauren said, "The results of the games were  positive, and they managed to play a few different combinations."
Around 40 pupils attended Oakham's Middle and Upper School pre-season camp, which was held at Catmose College. Led by Oakham coaching staff, the pupils worked on ball handling, attack and defence and individual tactical roles. They then played small-sided 4v4 games as well as full matches. 
Hockey
Meanwhile, in Hockey, Oakham's U13 team competed in a pre-season tournament with matches against Solihull School, Belper Hockey Club, KES Birmingham, Repton Prep 1 and Repton Prep 2. Director of Hockey Chris Prosser said, "As the day progressed, the boys' performances improved, and they picked up two impressive victories against Repton Prep to finish in 4th place."
80 pupils from Forms 3 to 7 enjoyed pre-season training at Oakham providing an opportunity to prepare and train for the term of hockey ahead. 
The girls' 1st XI were also in pre-season action as they continued their two-term programme. Oakham travelled to Loughborough University to play their 2nd XI.  Chris said, "With Loughborough playing National League, this match was always going to be a challenge for the girls, but it was a positive experience, losing 0-2 but setting the team up well for their upcoming National Cup fixtures."