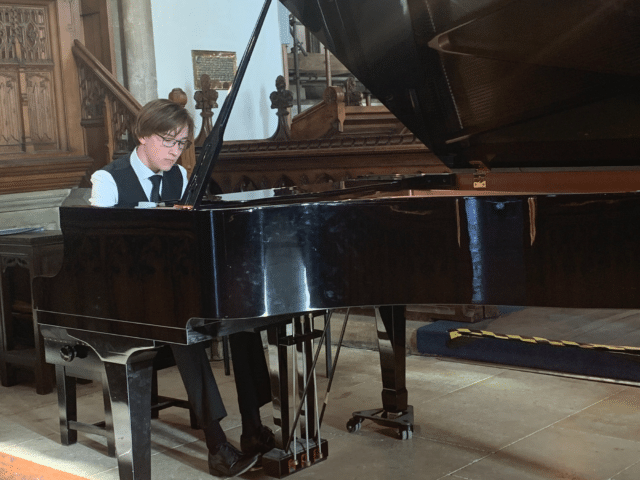 Form 7 Music Scholar Jan is successfully through to the national finals of the Coach House Pianos School Piano Competition.  
Jan, who joined Oakham School in Form 5, has been playing the piano since he was six years old. 
He entered the competition on a whim, having been encouraged by his teacher, Head of Piano Anne Bolt. He will be representing Oakham School after the video submission of him playing the piano won the attention of the judges.   
Jan will compete against five other pianists at the finals, which are being held at Bromsgrove School this Sunday (5 March). His repertoire he will be performing will be 30 minutes in length and will include Jeux d'eaux by Ravel as well as Scherzo No. 2 by Chopin. Furthermore, he will be attending a piano masterclass before moving onto the competition recital. 
The winner of the competition receives an individual prize, as well as a piano for their school.  
Jan said: "I wasn't expecting to get into the finals, but I was quite happy with the video I submitted. Once I got the entitlement for the participation in the final, I had to look for repertoire which I could play – an accidental success which I most proud of."  
"It's really great to have gotten this far, and it's a good opportunity for me and for the school. I hope that through this, I can represent Oakham and all of the amazing opportunities I've had within the Music Department."  
"There are so many different platforms to enjoy Music here and we have long, focused lessons which are supportive and help us to improve."   
"I'm very excited for Sunday's event. This will be the first national competition final I'll have been to in the UK and I feel well prepared for it."  
Find out more about Music at Oakham School.