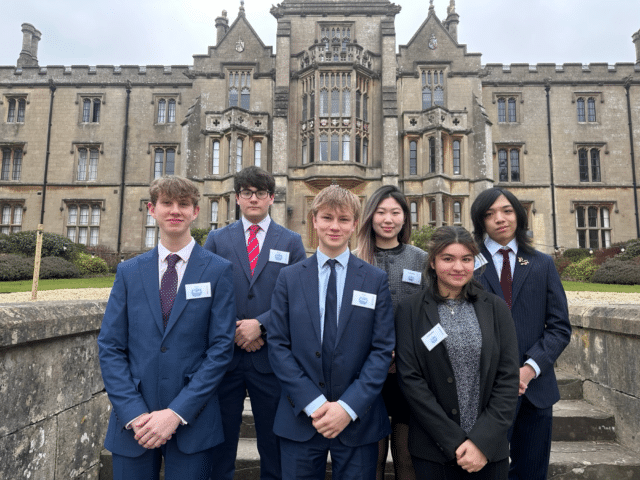 Oakham MUN students have returned from a successful International Model United Nations (MUN) conference in Bath, where they received high praise from the organisers.
The group represented Iran and Colombia on various issues, from the Rights of Refugees and Migrants to the South China Sea ownership.
"There are few better ways of understanding and connecting with Global events (from AI to E-waste) than putting yourself 'in the shoes of world leaders'", said Lead MUN Teacher Laurence Ward.
The Secretary-General, Eloise Wilson, singled out Oakham students describing them as "architects of a better world with the determination and convictions of resolving conflict".
Model United Nations is an academic activity in which students assume the role of national ambassadors or representatives to debate and seek to solve global issues. MUN facilitates learning about diplomacy and provides a great opportunity to improve public speaking, debating and writing skills in addition to critical thinking, teamwork and leadership abilities.
Laurence said, "Adopting a certain country's position will often be challenging and unfamiliar to the student's personal views. Indeed, by interpreting the role of a delegate from a foreign country, MUN members come to know and appreciate a wide range of political and cultural backgrounds."
Attending an MUN Conference is an excellent experience and challenges students to address real-world issues relevant to their generation.