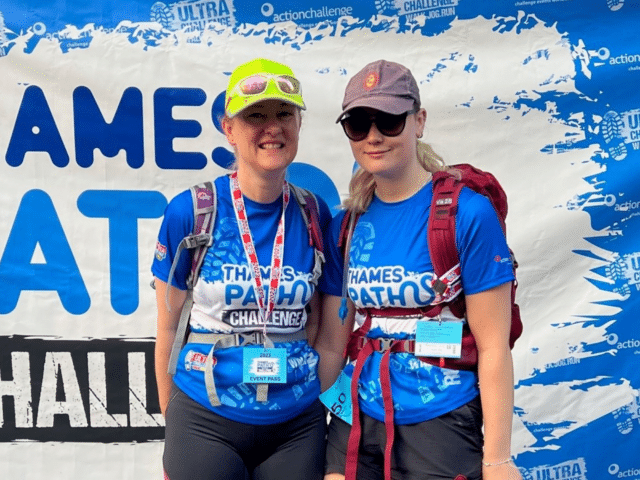 Teacher of Business Sophie Clarke, with her daughter and OO Sian Nutter, walked 100km in blazing heat to raise money for a breast cancer charity.
The pair took part in the Walk the Walk Thames Path Challenge, following the meandering route from Fulham to Henley-on Thames.
The weather for the event was particularly challenging, with temperatures topping 30°C. They completed the gruelling trek in a single 26-hour session.
The duo's efforts were duly rewarded, with almost £1,500 raised in sponsorship for the charity, which funds research into breast cancer screening and treatment.
Speaking about the walk, Sophie explained: "It was hot. Indeed the weather over the weekend was most unnecessarily over 30 degrees!
"I had not expected this at the start of September, although on reflection steady rain might have been worse. Sian and I managed our feeding and hydration well, which meant we coped with the heat.
"Walking overnight in the dark was a slightly out of body experience, but part of the challenge.
"The last 11km were the hardest, as fatigue took its toll, but it is amazing what you can do when you set your mind to it."