Jono Raises £6,600 for Charity with Running Challenge
03rd January 2023
An Oakham School pupil has raised more than £6,600 for a mental health charity after aiming to run 25 half marathons in 25 days during the lead up to Christmas.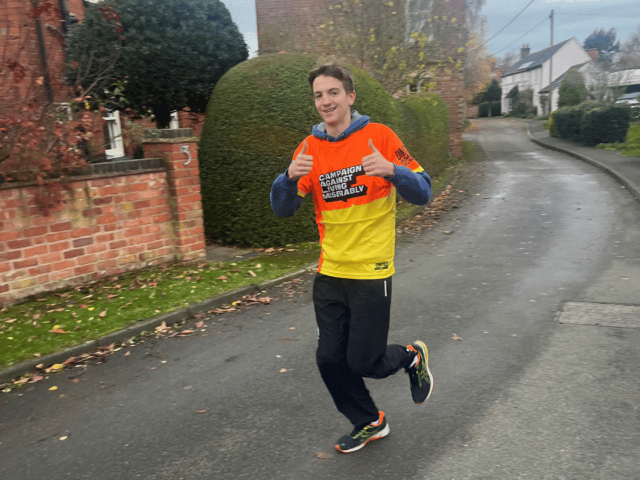 Jonathan, who is in Form 7 (Year 13), unfortunately became injured during the eighth day of challenge, but was overwhelmed with the support of his friends, family and teachers who all pitched in to help him reach the required distance.
This included a Sports lesson at Oakham where hundreds of pupils and staff ran laps of a sports pitch, racking up more than 637km in one afternoon for the challenge. Even Jono's parents and his friends in other countries went out and did their own runs to support the challenge.
Jono also hosted podcasts throughout the challenge which focused on mental health and featured special guests including professional boxer Stanley Stannard, who also ran with him, and Alicia Kearns MP.
He said: "I'm going to be continuing with the podcast as I've got some good guests lined up and I am planning to do some talks at events.
"Throughout the challenge, there has been a strong correlation between social media and mental health issues. As a result, I am going help to raise the issue of mental health being affected by social media."
He chose to do the challenge to raise money for Campaign Against Living Miserably (CALM), a charity close to his heart.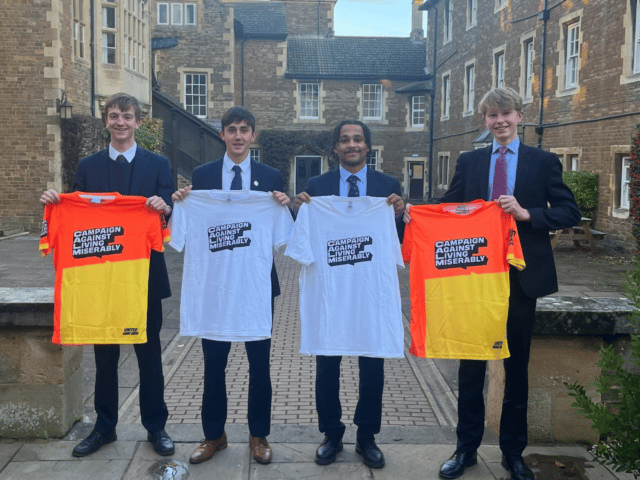 Jono added: "I chose CALM because I know a lot of people, including myself, struggled with their mental health during lockdown and it's something I wanted to raise awareness and money for."
Donations are still being accepted so to support Jonathan's fundraising efforts, visit https://www.justgiving.com/fundraising/jonathan-hedley2.
Last year, Jonathan also ran 10km a day over two weeks to raise money and awareness for Neuroendocrine Cancer UK, receiving over £2,750 in donations.
Find out more about Charity Fundraising at Oakham School.