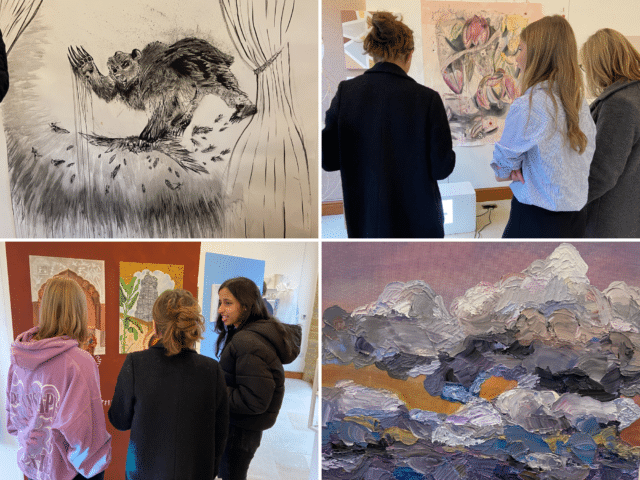 Form 7 IB Visual Arts pupils held their final exhibition at the end of the Spring Term in the Wheelhouse Gallery.
Director of Art and Design Elinor Brass said, "It was an incredibly diverse show, with pieces presented in a wide range of materials and techniques, exploring cultural heritage, politics, identity and personal memories. The exhibition was an important element of their course, and students had to consider how their work would be seen, exploring ideas about curation as they did their work."
The students worked closely with the Art teachers and technicians, considering the best ways to use the Wheelhouse Gallery for displaying their work.
There was a private view event where the students could talk to guests about their work and give some more context about how the artwork came about.