Life in Oakham School's Boarding and Day Houses has been as busy and vibrant as ever, with a combination of fun activities and trips.
Lower School pupils enjoyed two evenings of mixed socials. There was an entertaining Hawaiian-themed party for Form 2 featuring lots of dancing, fresh fruit platters, pizza, garlands, sunglasses, and party games. Housemistress of Lincoln, Michelle Northcott, said, "It was lovely to see all the smiles and laughter throughout the evening as everyone enjoyed spending time together."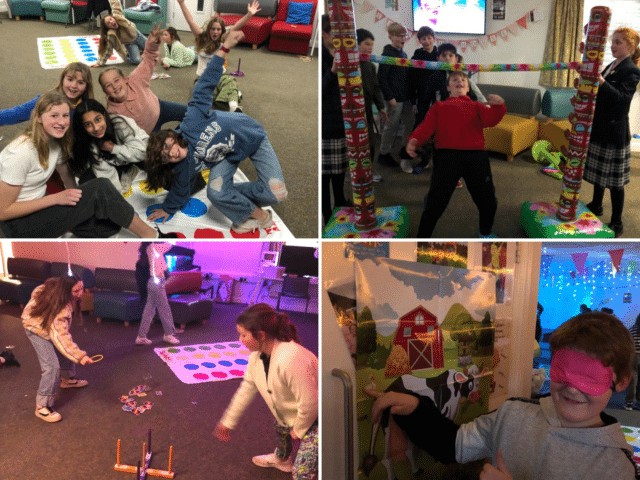 Form 2 also enjoyed board games and a pool tournament. At the Form 1 and Lower 1 social, pupils also took part in a hotly contested pool competition and played games such as skittles, Twister and pin the tail on the cow.
Lower School boarders in Hodges challenged themselves with some rock climbing and tackling the high ropes.
400 Oakhamians watched and supported Old Oakhamian, England, and Leicester Tigers rugby player Jack Van Poortvliet ('19) score a try against the Ospreys in an exciting match at Welford Road, Leicester.  Jack recently visited the School and met up with pupils to answer their questions and give them rugby tips and advice.
The Burns Night celebrations saw Seventh Formers enjoying an entertaining night of Scottish dancing and eating to honour the country's famous poet.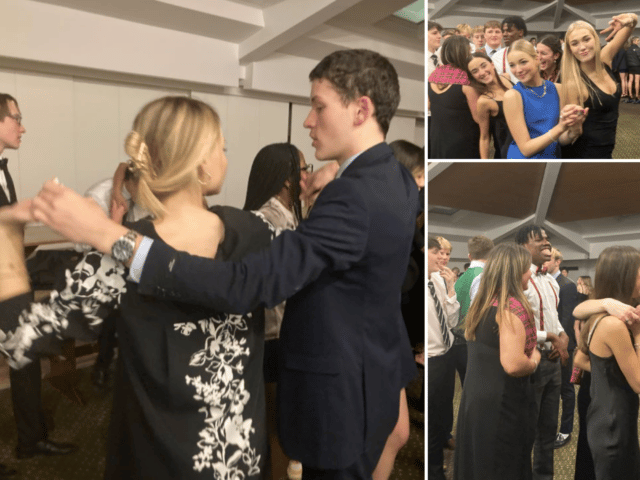 To celebrate Chinese New Year Oakham's boarders had a tasty oriental meal in the Barraclough Dining Hall, which was adorned with Chinese decorations. For starters, the pupils had a selection of spring rolls, prawn crackers and delicious tempura prawns. The main course was made up of egg fried rice or noodles, sweet and sour chicken, fried vegetables or beef and black bean stir fry.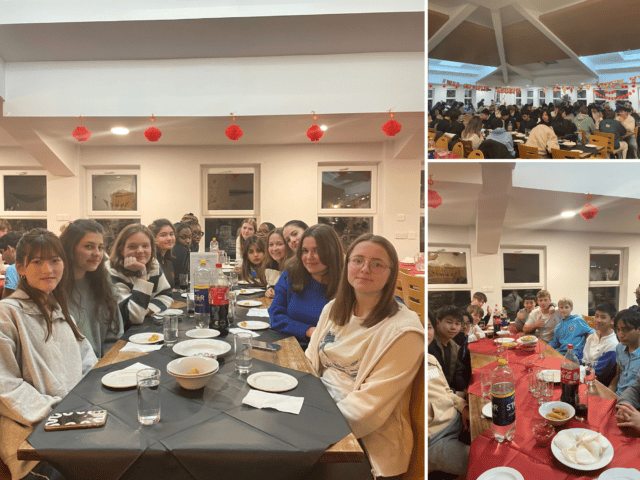 Tim Dixon-Dale, Senior Housemaster at Oakham School, said, "This was a great event as it saw all of the boarders come together to celebrate a Chinese tradition in a very relaxed and fun way."
Further highlights for Middle School Houses included sleepovers, quizzes, trips to thunderbowl and tackling escape rooms.   There have been tightly contested debating competitions, and the House karaoke night was also much fun!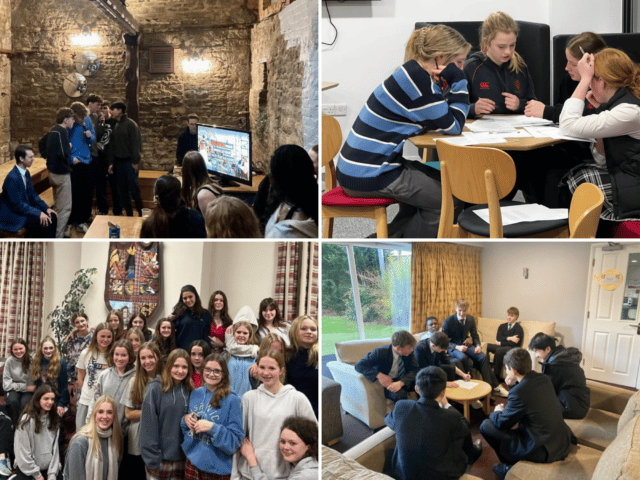 Tim said: "Our priority is for pupils to enjoy time in their own Houses. We also want them to mix with their peers in other Houses."
"We have therefore been focusing on creating different opportunities to connect individual Houses together, such as mixed social events where Houses take turns to host one another."