Geography Trip to Iceland 2022
05th November 2022
Upper School Geography pupils spent October half-term holiday in and around Iceland. The geographers explored a number of exciting aspects of physical and human geography.
Teacher of Geography, Duncan Wright tells us more:-
Day 1
A long and busy first day in Iceland. After a smooth flight, we visited the 'bridge across the continents' to chat about the basic geological background of the country before heading to the hotel.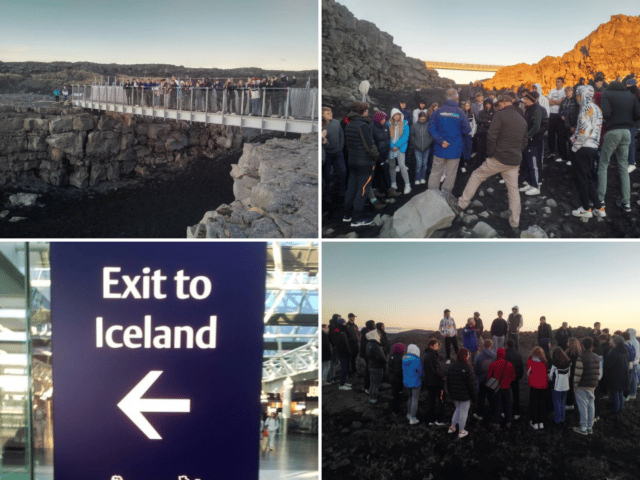 Day 2
A great day at the office for day two! We visited the Seljalandsfoss waterfall first before heading to Vik and the black sand beaches. The afternoon saw us grab our crampons and ice axes and head out onto the Sólheimajökull glacier for a memorable glaciation lesson.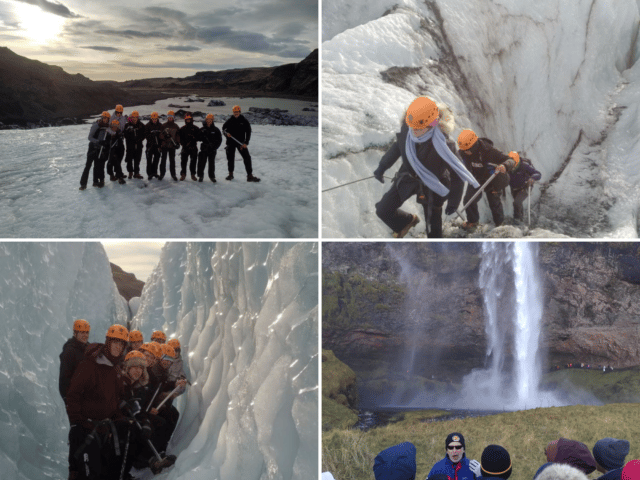 Day 3
It was an early start on day 3 to catch the ferry to Vestmannaeyjabær on Heimaey island. After a lively crossing, we walked up Eldfell volcano almost to the top before some free time followed by a fascinating coach tour of the island, learning about the 1973 eruption.
Day 3 had a fantastic end – we were lucky to be treated to a show by the aurora, more commonly known as the northern lights, during the evening. Notoriously difficult to forecast; thanks for the photos Lauren.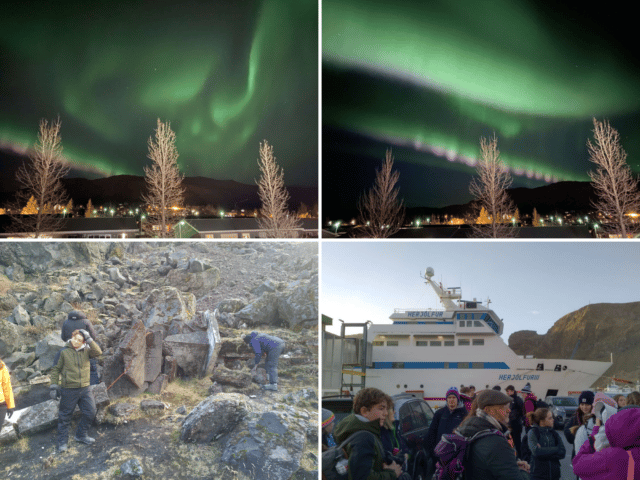 Day 4
Day 4 has been a packed day on the Golden Circle of SW Iceland. We stopped first at the Secret Lagoon hot springs before heading to the amazing waterfall at Gullfoss. We then visited Geyser and an ice cream farm before ending the day at Þingvellir, walking between the plates!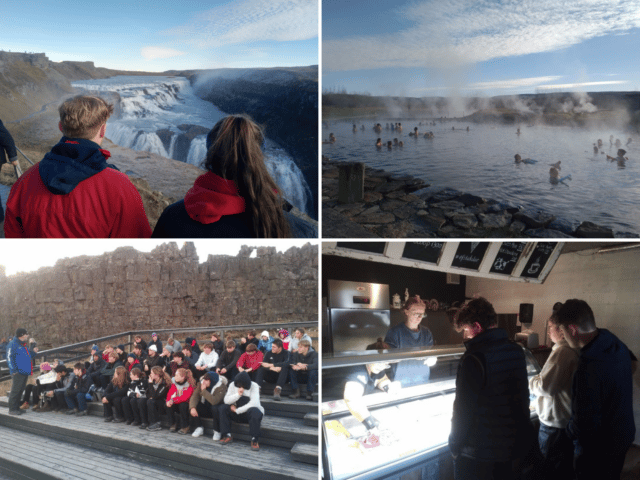 Day 5
Day 5 saw us head back towards the capital. Our first stop was the Hellisheiði geothermal power station, followed by a tour of the lava tunnels. We then travelled to Reykjavik and saw the Hallgrímskirkja before some free time and dinner at the Hamburger Factory.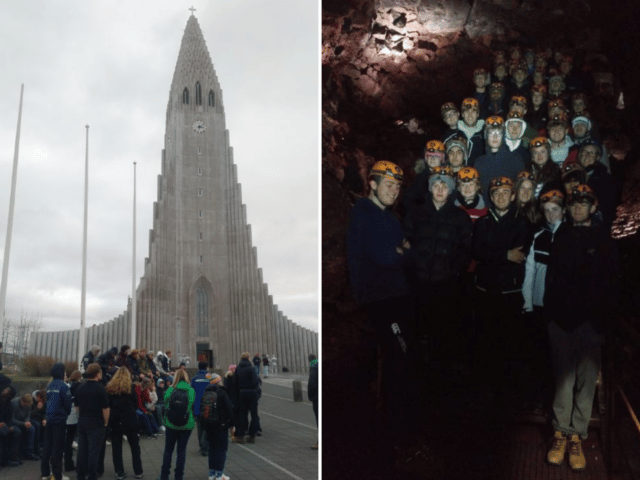 Day 6
Day 6, even though it was a travel day, couldn't be wasted, so on the way to Keflavik we stopped to see the results of the most recent eruption of Fagradalsfjall.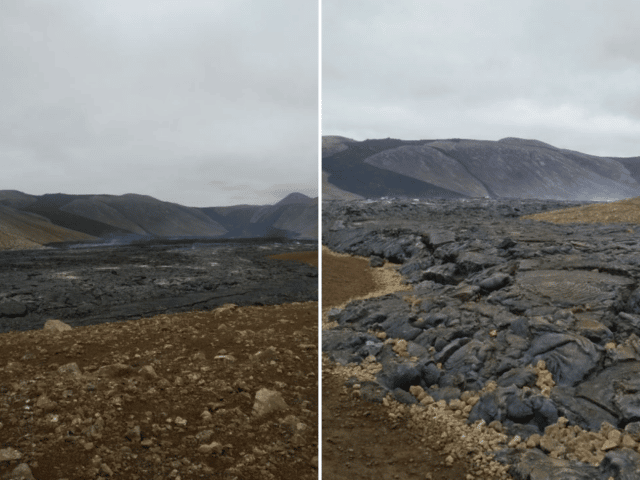 Many thanks to Paul Berry of Rayburn Tours for his excellent guiding this week!