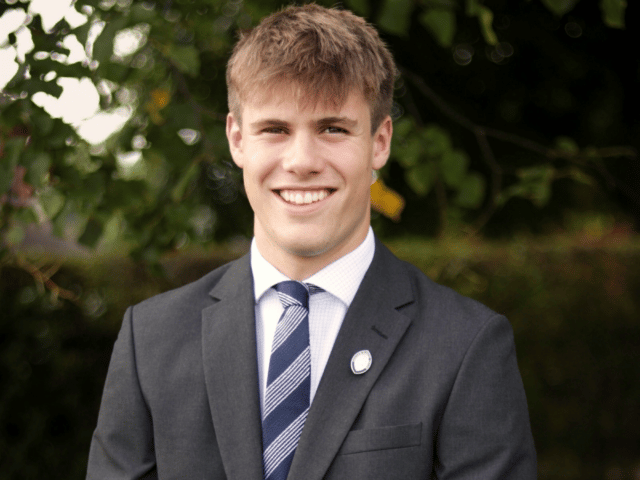 An aspiring Army Officer and current Form 7 pupil has received a scholarship to join Sandhurst after successfully completing the Selection Board process.
Will, who is completing his final year at the School, has a funded place to attend The Royal Military Academy Sandhurst and is delighted to have been given this prestigious award.
With Will's father and brother both having served in the Army, it's something that he knew he wanted to do from a young age.
The scholarship means that Will can either join the Army straight out of finishing Sixth Form, or he can study a part-funded university course before joining.
Will said: "It's something I've always wanted to do, so I'm really excited"
"The assessment days were very challenging, but I feel like I was able to prepare quite well for this by training a lot before I went."
Will applied whilst in Form 6 and attended Westbury Barracks for an assessment where he underwent physical and psychological tests, as well as fitness tests and academic exams.
As an All-Rounder Scholar, Will feels his time at Oakham School has helped him to develop key skills such as leadership and confidence.
He said: "When you're at Oakham you get to try a lot of new things which offer certain challenges and opportunities, so it has definitely helped me to be a more rounded individual."
"It's something that I think the Army was looking for in someone applying for the scholarship, so it's really helped my application having had these opportunities."
"Doing CCF at the School has allowed me to gain a better understanding of how the military works and I was lucky enough to have Captain Wright, one of my teachers, give me one-to-one sessions before my assessment which really helped me."
Looking to the future, Will is undecided where he wants his career to lead him, but wants to do at least five years in the Army once he's joined. He said: "I'm not sure what the future holds for me, but I can't wait to get into the training and see where it takes me."
"It's a fantastic opportunity for me and I'm excited to see how I can progress."