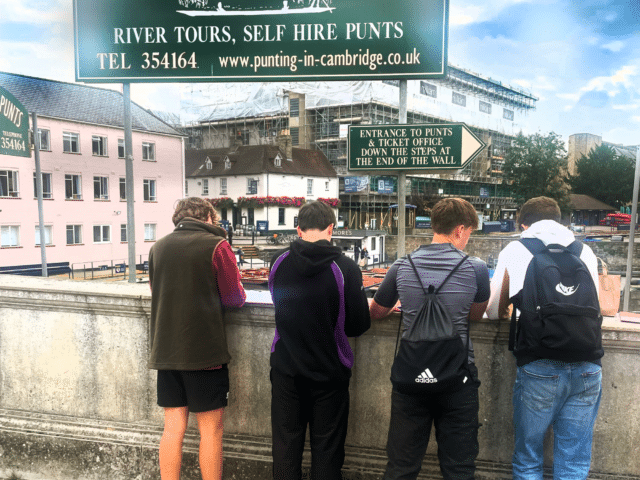 Form 5 geographers headed out into the 'field' today to apply the field work skills first hand that they have been exploring in the classroom. Geographers travelled to Cambridge with the aim of investigating the impacts of tourism in the city.
The day was spent collecting a range of qualitative and quantitative data through interviews, observations, and counts. Working collaboratively and independently, pupils applied higher level GCSE skills vital for exam success next year.
Upon their return the geographers will be using their data and experiences to curate a range of data presentation techniques and develop analytical skills crucial for their GCSE Geography exam.
Building on this work, these Geography pupils will also be evaluating their efforts to ensure accurate and reliable information collection another key element to Geography as a subject.