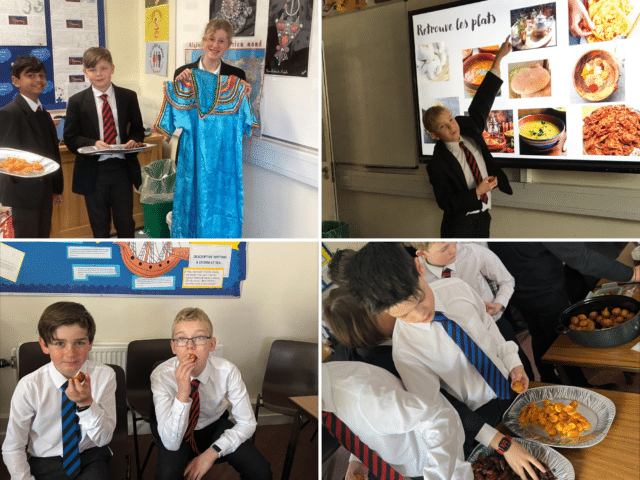 Form 1 pupils had an excellent Saturday morning lesson learning about Moroccan culture and cuisine. 
Each term the French department links the topic they are teaching to a Francophone country, as part of the cultural inquiry for MYP. This term the topic is School, and the country it is connected to is Morocco.
One of the assistants, Inès, who is from Morocco, prepared a food tasting session for the pupils, which included freshly made 'beignets' (doughnuts).
Head of French Jen Dook said, "Introducing new cultural foods helps our pupils enhance their immersion and become more informed about what life is like there. It helps them understand that each dish has a special place in the culture to which it belongs, and means a lot to those who prepare it. The pupils loved it and a huge thank you to Inès and Dina for making such delicious food."