Form 1 pupils enjoy BookBuzz breakfast
30th November 2022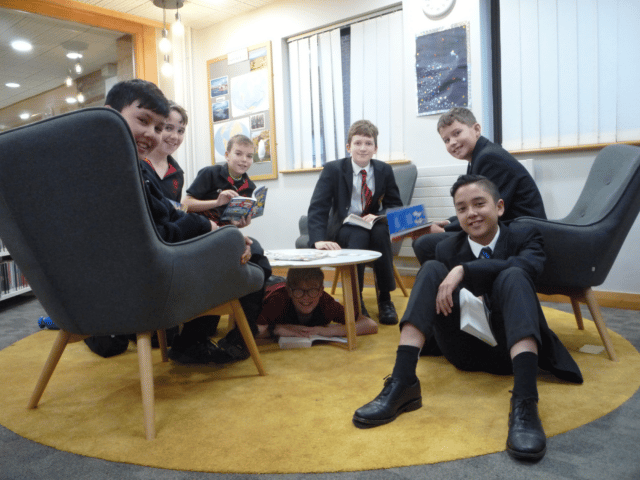 Pupils in Form 1 enjoyed a BookBuzz breakfast this morning, where they all received a book of their own choice under the Bookbuzz scheme.
Head Librarian Lucy Breag tells us more:-
"F1 pupils received the BookBuzz book they had chosen at the start of October. They arrived at the Smallbone Library at 8.30 am, and were greeted by the smell of fresh, warm pastries and piles of brand-new books waiting to be read. Pupils in each house group had the chance to read their book and chat with their friends before savouring a pain au chocolat or pain aux raisins kindly provided by the Barraclough staff."
BookBuzz is a book-gifting scheme run by Book Trust, an independent UK reading and writing charity, which provides pupils with a book at the start of their secondary schooling. Oakham School has chosen to take part in the scheme with F1 pupils to underline the importance the school attaches to reading and the benefits it provides.