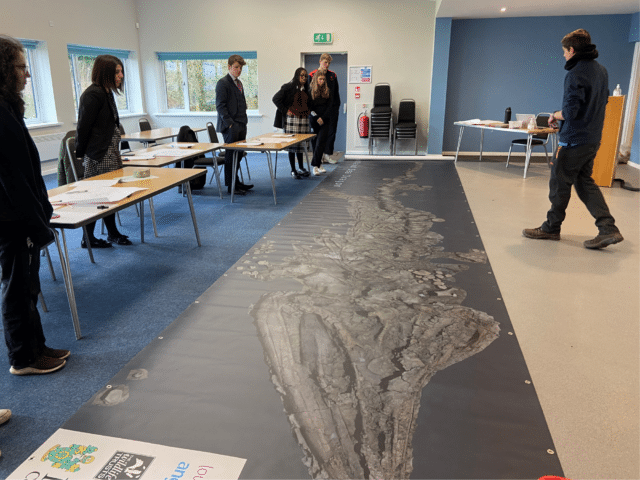 Forms 6 and 7 Environmental Systems and Societies (ESS) IB Diploma pupils enjoyed a fascinating visit to nearby Egleton Nature Reserve at Rutland Water to learn more about Conservation vs Tourism.
The pupils explored the link between water use, tourism, economics and land use as well as the importance of tourism to the economy.  They learned about the time and manpower needed to conserve wetlands and active management, the importance of involving the local community in decisions, and the vital role of volunteers.
Astonishingly during their visit, they had the opportunity to view the life-sized 'poster' of Rutland Water's recently discovered Sea Dragon, Britain's largest ichthyosaur and handled resin cast of its vertebrae. They also inspected real vertebrae of smaller ichthyosaurs.
Teacher of ESS, Sue Healey, said, "The trip was a fantastic chance for the pupil to gain first-hand experience of key conservation issues, covering many topics on their course.  The pupils loved the outing; the sea dragon was the icing on the cake!"
At Oakham ESS is taught at Standard Level in the IB Diploma and is a good choice for students who also have an interest in Biology, Geography, Politics and Economics.