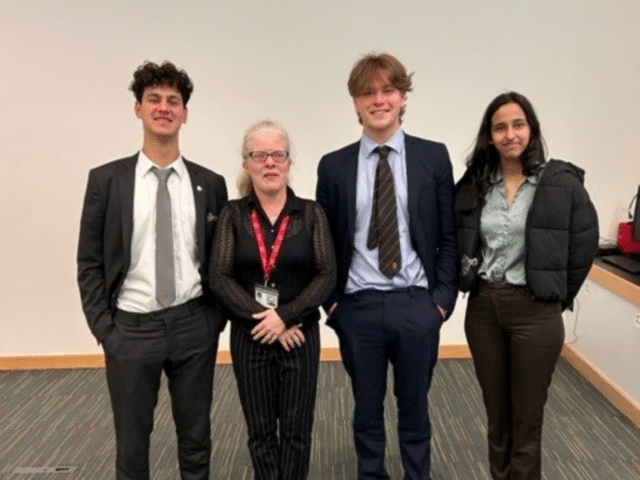 Form 7's external speaker programme concluded this week with Emma Coles' inspiring and uplifting story of living with HIV and the joy she has found in everyday life as a result.
When Emma was diagnosed with HIV she was given 8-10 years to live but has recently celebrated 32 years since her diagnosis. She shares her story to help eradicate the stigma of HIV, to educate people on its transmission and effects, and to encourage the world to be a kinder and happier place. Emma ended her talk by encouraging pupils that they can achieve whatever they put their minds to, and that they must live their lives to the full.
'It is always a pleasure to welcome Emma to Oakham' says Megan Fairley, Head of Upper School. 'She is an annual fixture on our speaker programme and the pupils immediately respond to her warmth, openness and humour. It was fantastic to see them ask so many thoughtful questions this year and we look forward to her next visit'.