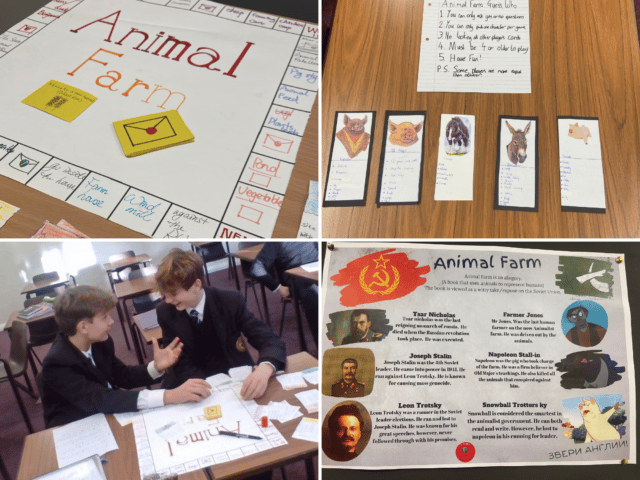 Form 3 English pupils recently took part in a fun project creating board games and designing leaflets to support their study of Animal Farm by George Orwell.
Teacher of English, Emma Reddy, said, "Once pupils had completed their assessments of the book, we turned to this creative project to design a board game inspired by the novella, its character and themes. Pupils used their skills as thinkers and communicators, but also had to be creative in exploring connections between their game and the book."
Four small teams each created a game, which were called Race to Napoleon Mill, Guess Who, Animal Farm Monopoly, and Animalopoly. Pupils finished the project by playing each other's games and rating them for their playability, fun and relationship to the novella. The winner was Guess Who!
Emma said, "The games were great fun, and an enjoyable way to conclude the unit on Orwell. The pupils also made some striking leaflets on Animal Farm, which are now on display in my room."
Find out more about English at Oakham.