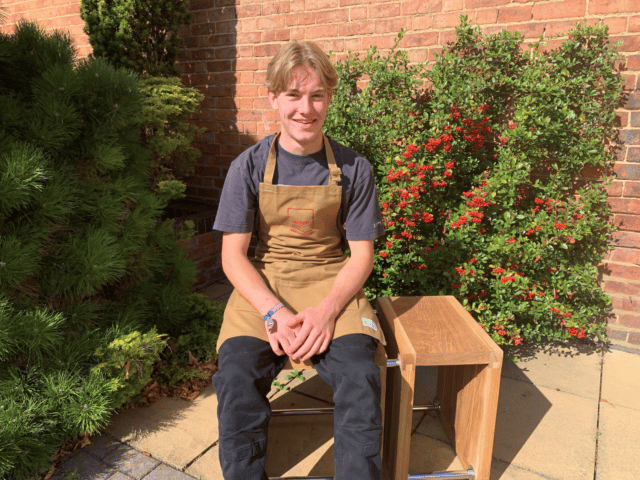 Form 6 Design and Technology Scholar Charles has been nominated for a furniture making award after submitting his GCSE project of a multi-functioning chair.
He recently entered the project into The Young Furniture Makers' Company School Design Prize and has been given the chance to exhibit his piece in an exhibition next month.
Charles designed and hand-crafted the multi-functional chair for his final GCSE project which focused on outdoor living and works as both a table and chair and a bar stool. As Charles' family live in Hong Kong, he was also very mindful of minimalistic living which inspired him to incorporate the multi-purpose aspect into his design.
Charles said: "I'm really happy with the design of the chair and how it's turned out because it's quite unique and serves more than one purpose."
"From drawing the designs to building everything it took nearly seven months but whilst it has been challenging it's been an interesting item to work on as it's required lots of different techniques."
During the process, Charles identified his client as his classmate, and wanted to create something that he could enjoy in his garden.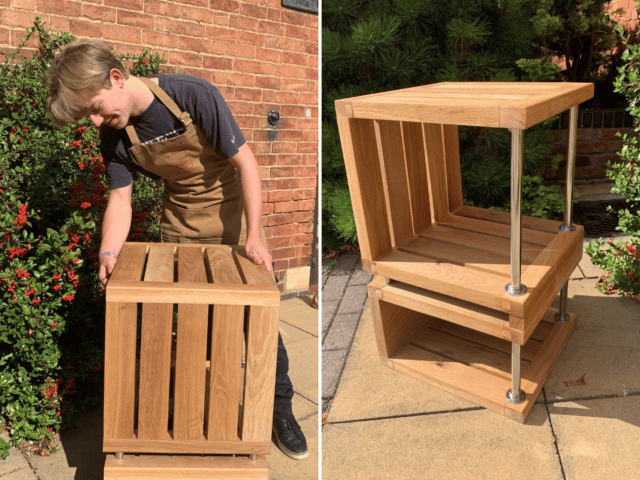 He added: "It's ultimately a design that any teenager would be able to use, and I wanted it to encourage those who sit indoors looking at a screen too much to spend more time outdoors."
"The bar stool aspect of the chair also allows teenagers to be more adult-like, and I've had some great feedback on the design so far."
"It's only because the DT department at Oakham School has so much in it that I can create things like this. The specialised equipment and workspaces are really inspiring and allow you to learn about so many aspects of DT."
"I'm excited to exhibit the chair at the awards ceremony and I can't wait to see what other people have made. It's nice to be recognised for my work."
The final judging will take place in London on 12 October at the Young Furniture Makers Exhibition. The day will include a number of talks for Charles to attend and exhibitions on exciting topics such as the evolution of British furniture. He will also have the opportunity to meet and network with furniture makers across the country.
We wish Charles the best of luck with the awards ceremony!