Drama Students Head Into The Woods for Main School Production
02nd December 2022
Oakham School's actors have taken audiences on a magical journey into the woods with their rendition of a modern yet classic musical spectacular.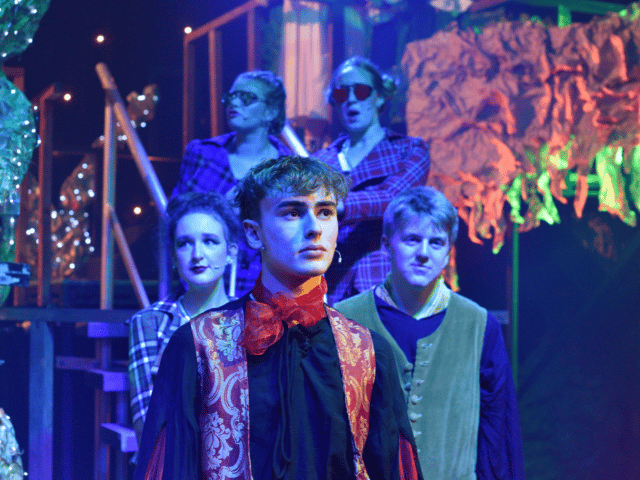 The School's main production captivated viewers with their performance of Into The Woods, shown in the Queen Elizabeth Theatre in Oakham.
In a fairy tale like no other, the production introduced audiences to much-loved characters such as Rapunzel, Little Red Riding Hood and Prince Charming as they've never been seen before.
The musical follows a baker and his wife as they set out on a quest to break a witch's curse so that they can have a child. However, as they start their journey and head into the fateful woods, chaos unravels as their lives collide with the other characters.
Gilly Norell, Director of Drama at Oakham School, said: "This is a huge show which is challenging to stage but is beautifully written and composed."
"Students across all year groups have risen to the challenges this production presents which really exemplifies their resilience, creativity, talent and skill. The show delights in a different way each time you see it. It really is a wonderful piece of work."
In a visually stunning production, the costumes, make-up and props were just as impressive as the performance. Perhaps most notable was the charming puppet of Milky White the cow which features heavily in the story. Steered by three pupils, Milky had audiences smiling as she ambled across the stage and showed her loveable personality by reacting to the characters.
The intricate set was also significant to the production and featured a hand-crafted tree that commandeered the stage and transformed it into a woodland. The use of stairs and scaffolding added another dimension to the set allowing for the many character interactions to run seamlessly from all levels and directions.
Form 7 pupil Sarah, who plays Lucinda, summed up the storyline perfectly by saying: "Dealing with old fashioned fairy tales come to life, Into The Woods is a beautiful exploration of the impacts our actions have on one another. It allows us to explore both the ugliness and beauty of the relationships and the discovery of how you can only make it through the impossible if you stick together."
And stick together they did. As the cast go through exciting highs and tragic lows, in classic fairy tale fashion the audience were treated to a happy ending after all.
The production was supported by many departments at the School, including Oakham School Music, who performed alongside the cast with a fantastic band made up of pupils and staff.
The production runs from Tuesday 29 November until Saturday 3 December. Oakham School hosts five productions throughout the academic year find out more about what's coming up next.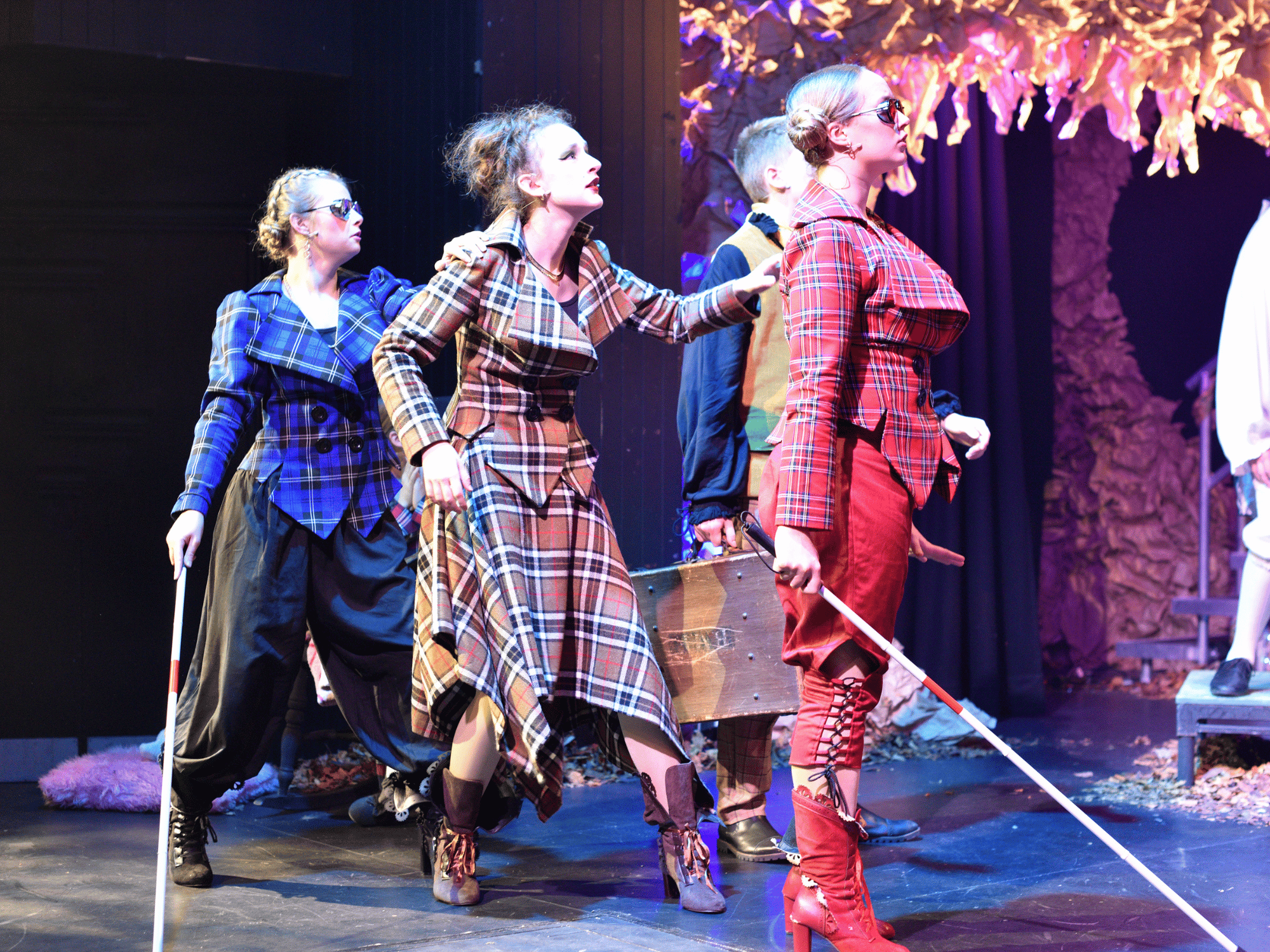 Into The Woods - Cinderella's Stepmother and Stepsisters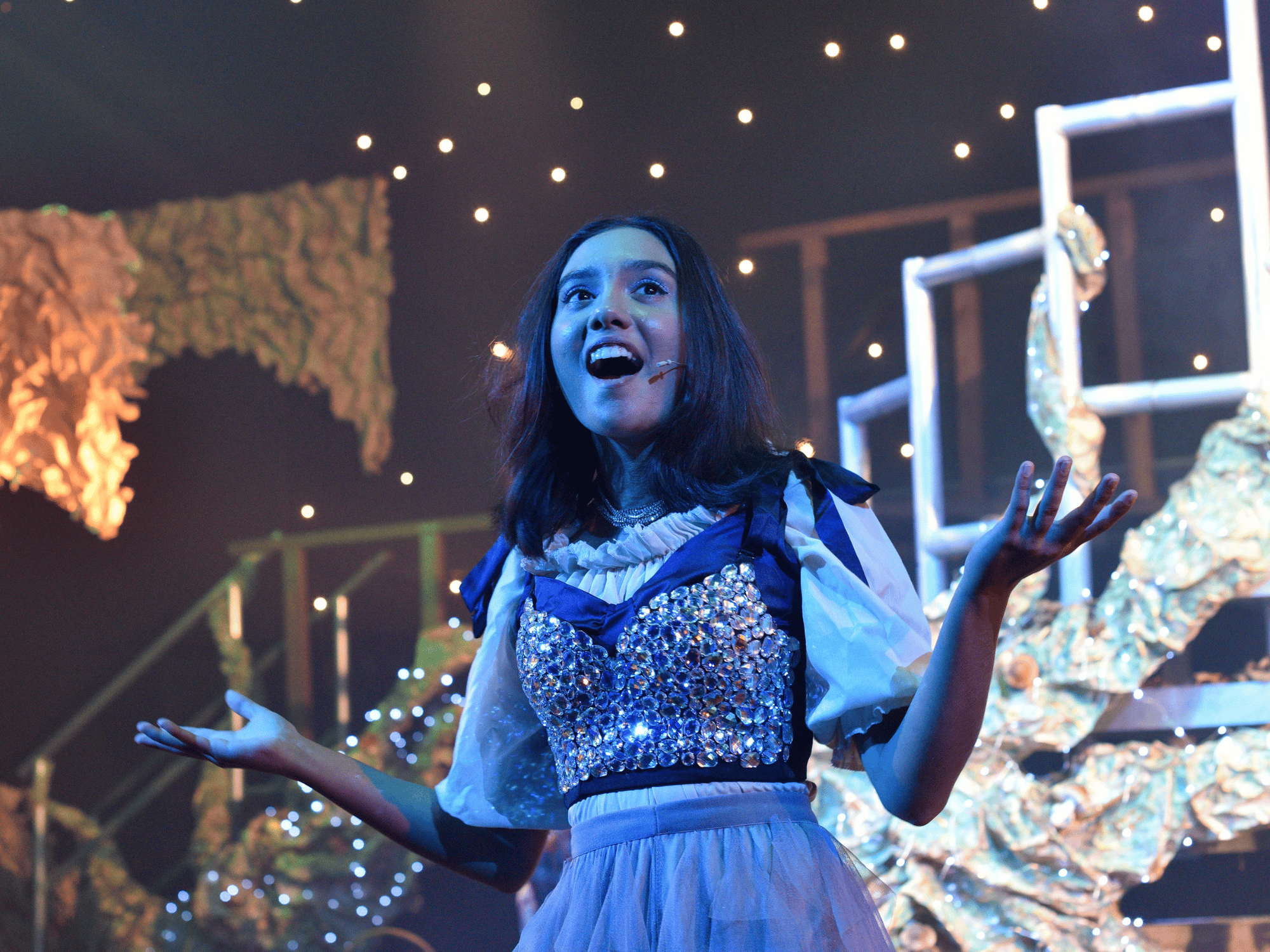 Into The Woods - Cinderella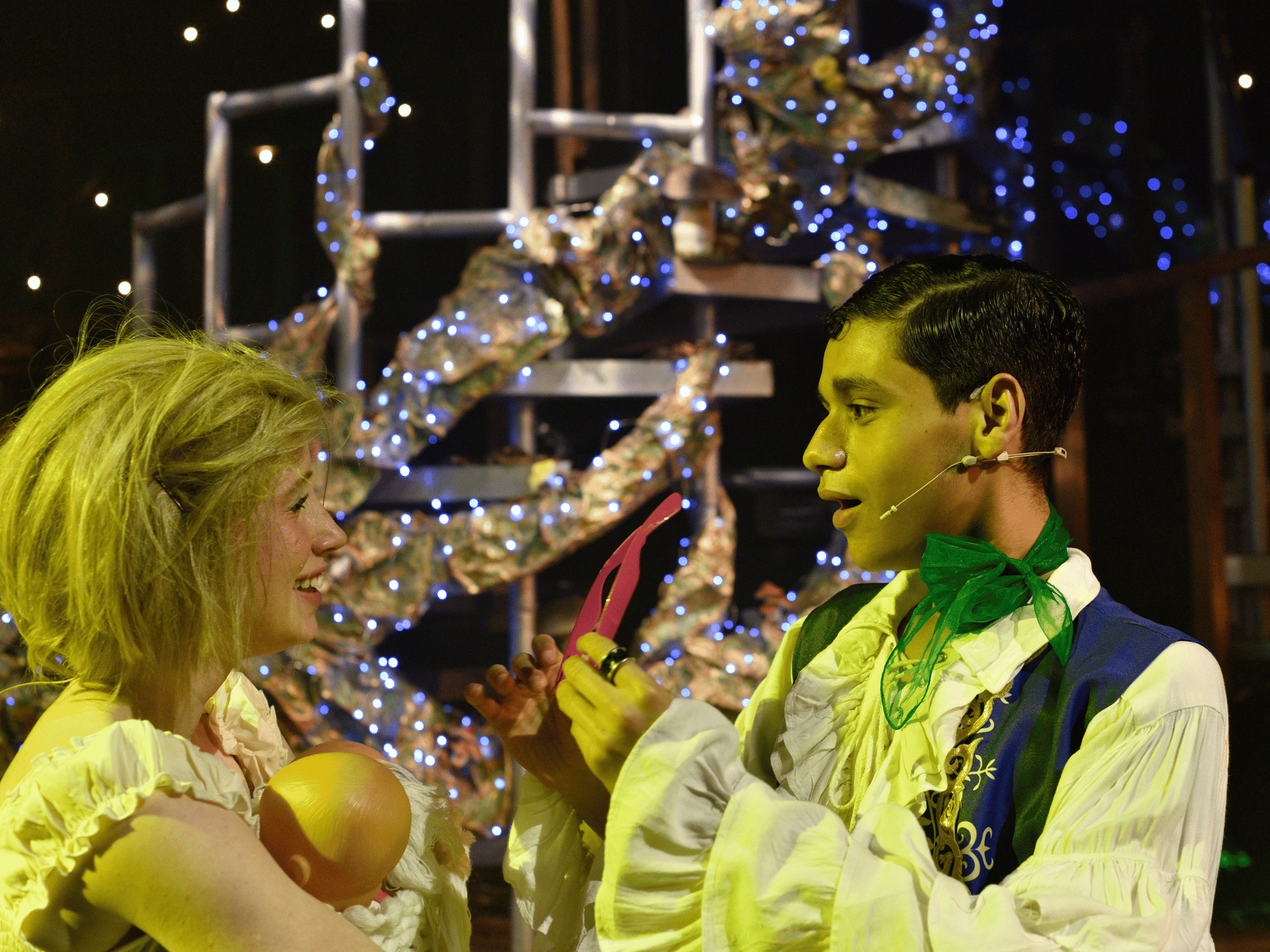 Into The Woods - Rapunzel and her Prince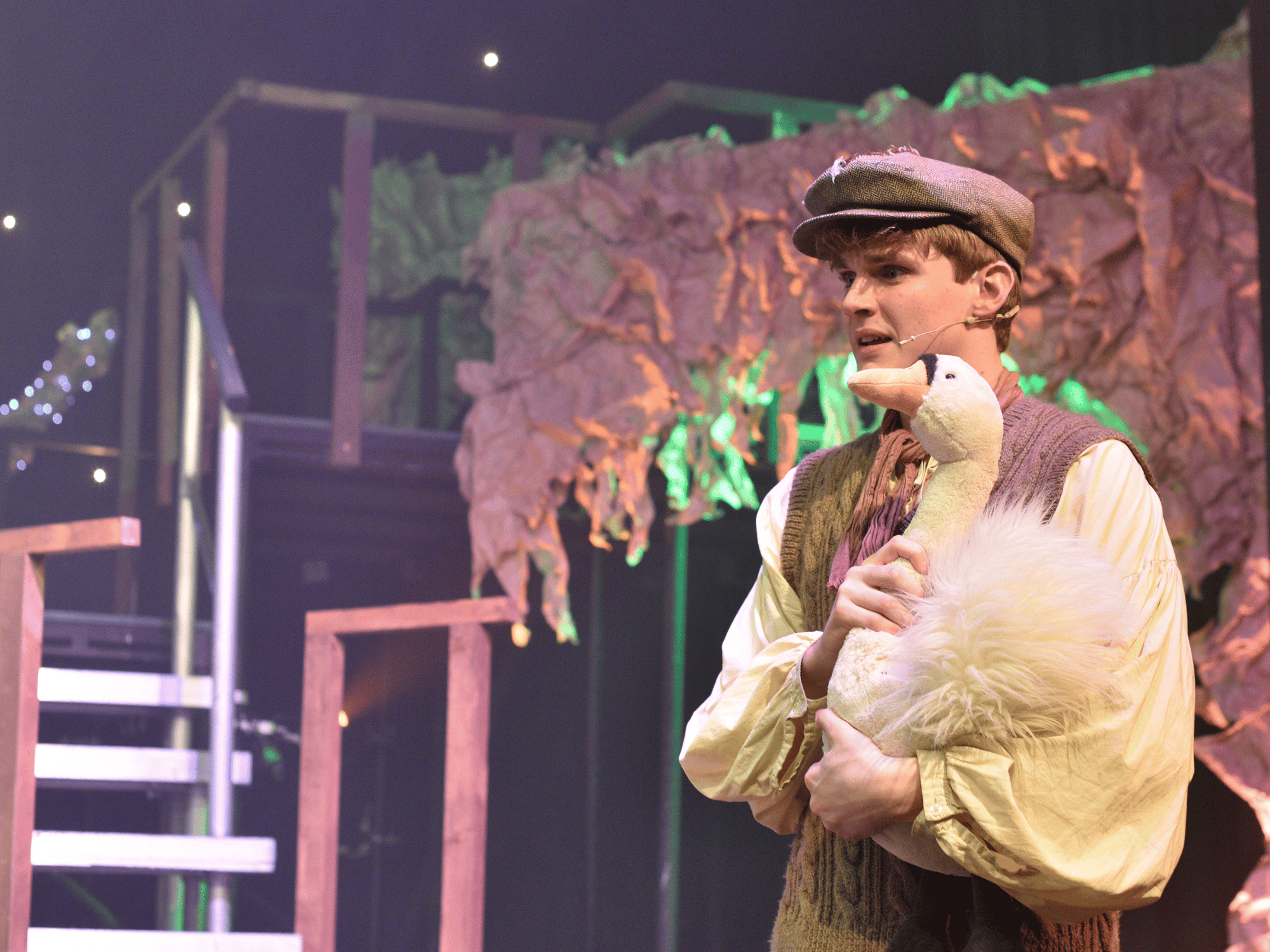 Into The Woods - Jack and the Beanstalk with his goose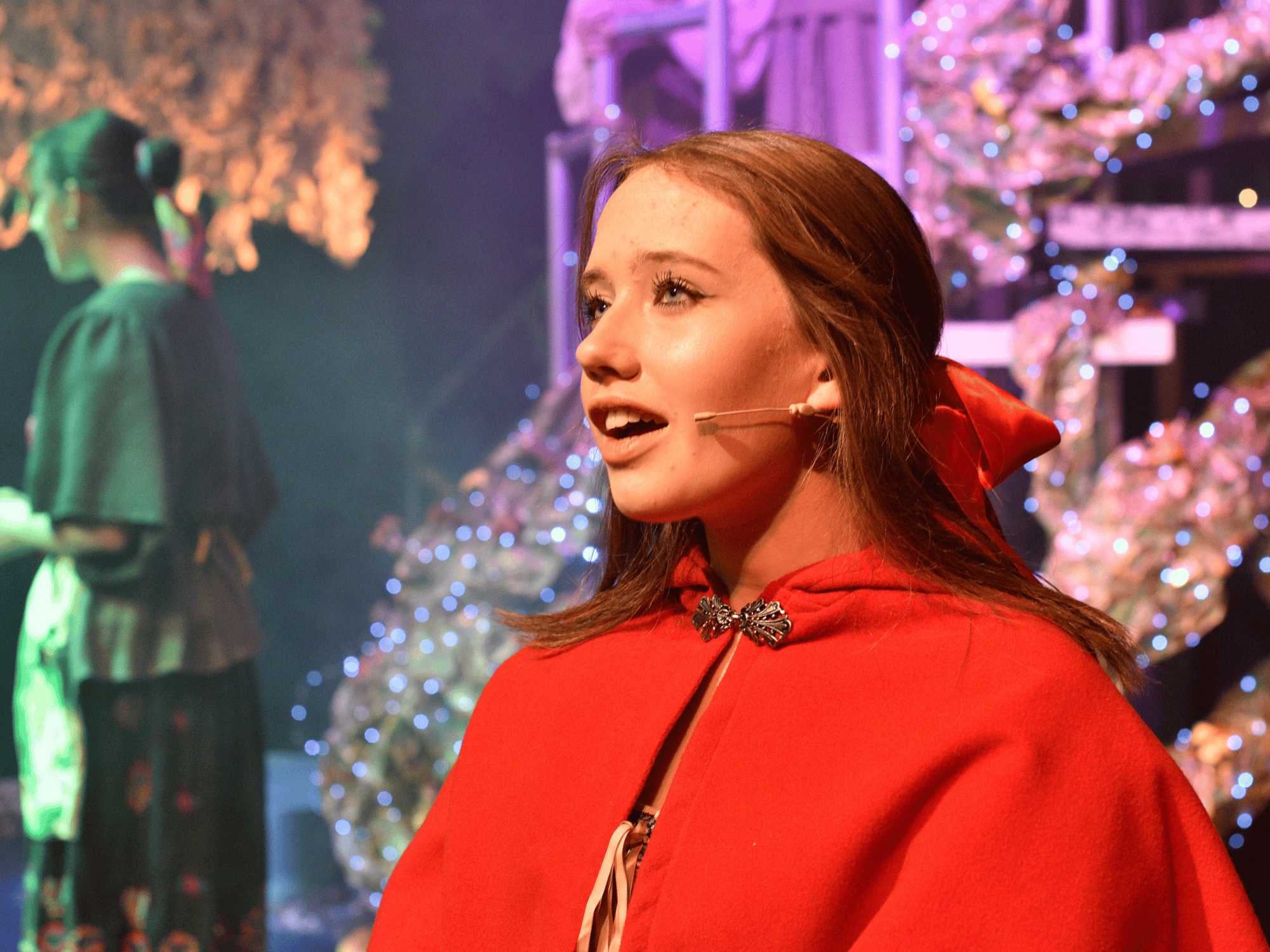 Into The Woods - Little Red Riding Hood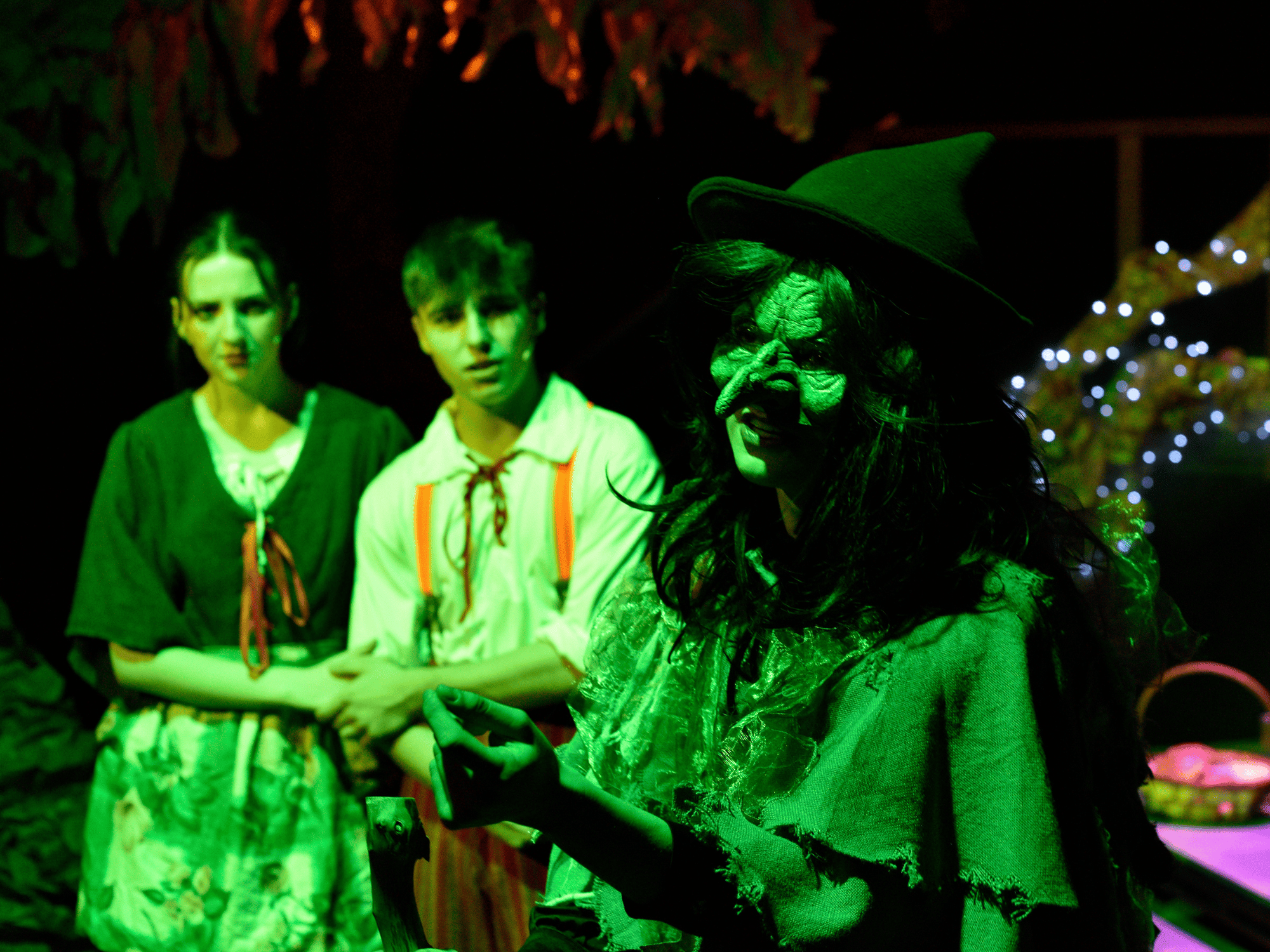 Into The Woods - The Witch, The Baker and His Wife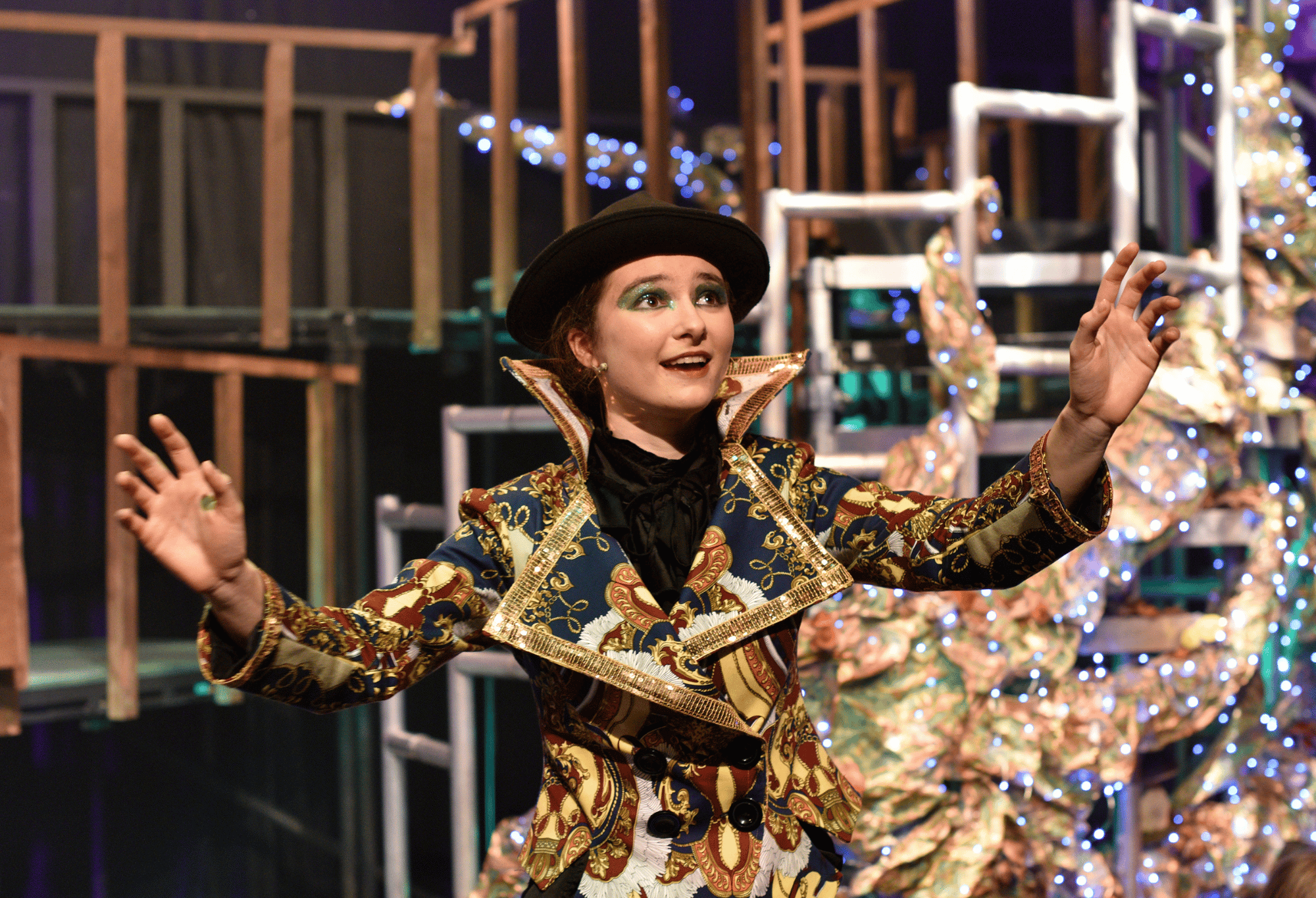 Into The Woods - The Witch singing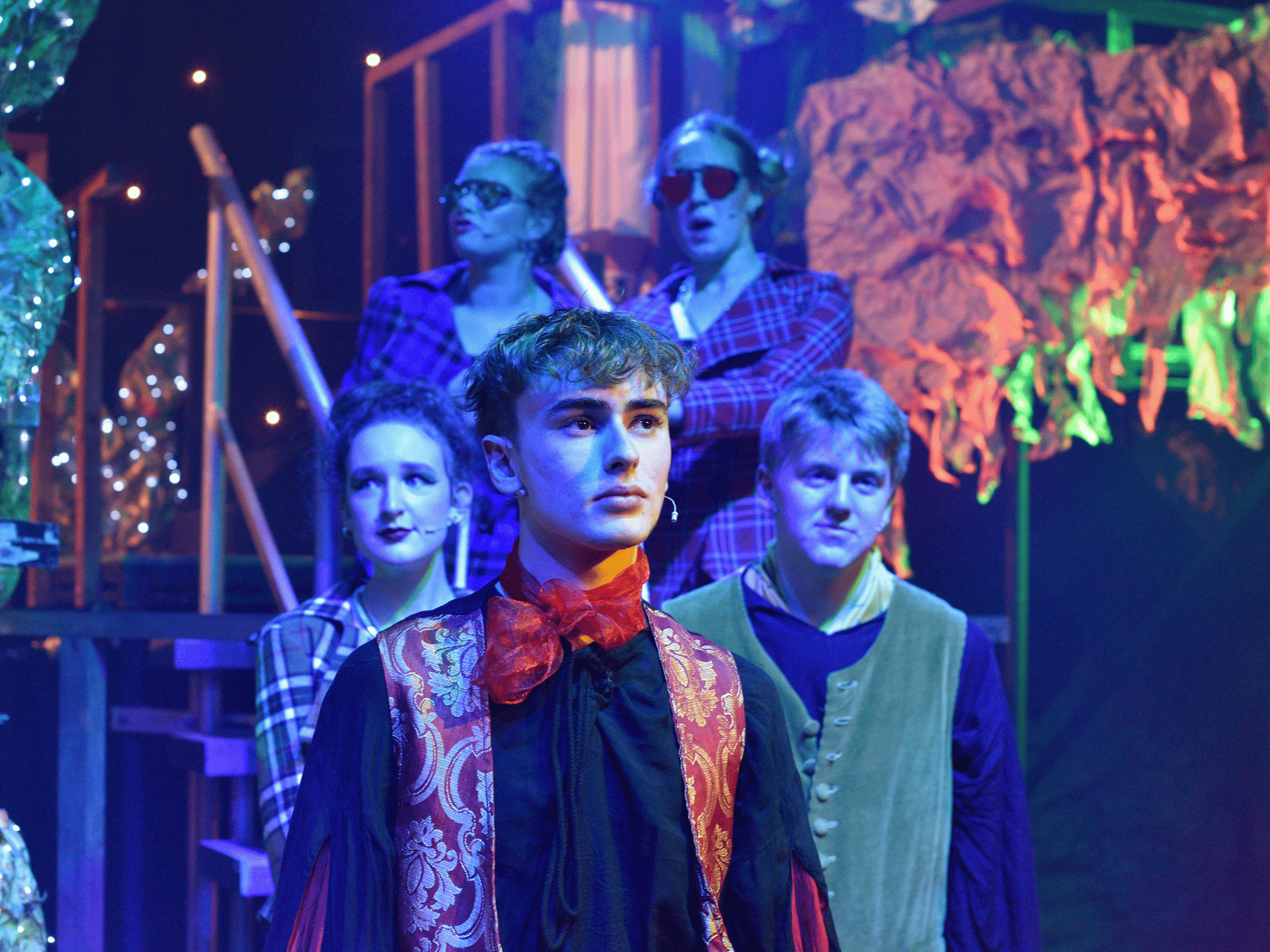 Into The Woods - Prince Charming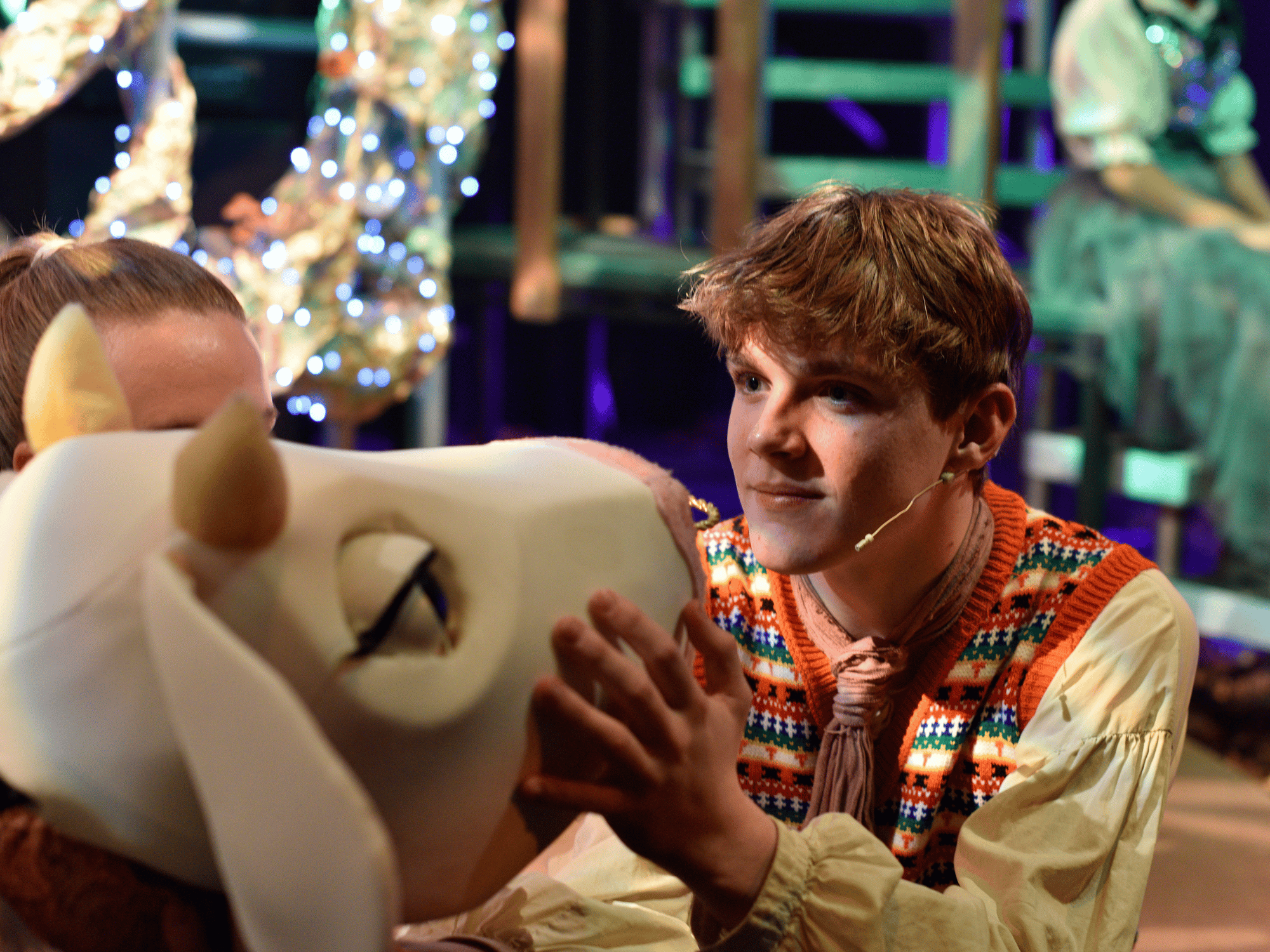 Into The Woods - Jack and Milky White