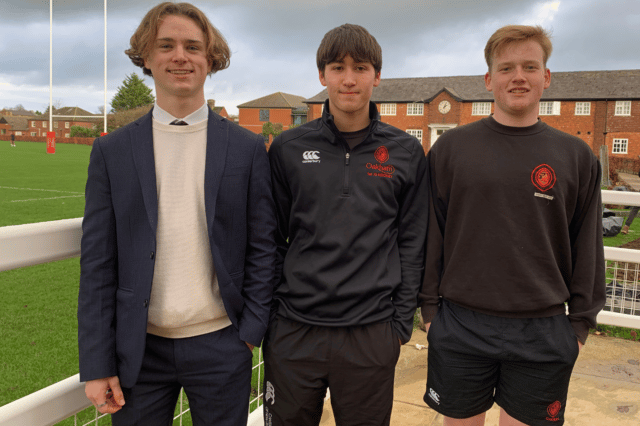 Well done to the U18 boys swimming team for securing a gold medal in the Medley relay at the Stowe Invitational Swimming Gala for the second year running. They also won a fantastic fight for gold in the Freestyle relay.
The team of Ben (F7), Adam (F7), Jacob (F4) and Harry (F6) competed against eleven teams from other independent schools, winning the Medley in 1:53:94 and the Freestyle in 1:42:11.
Swimming Coach Ian Gunter said, "Both the boys' relays were exceptional, and I am very proud of them.  They won the Individual Medley relay comfortably, whereas they fought all the way to finish first in the Freestyle."
The competition also saw the U18 girls being placed 9th and the U16 girls finishing 7th in the Medley relay and 8th in the Freestyle relay.
Ian added "Both the U16 and U18 girls swam brilliantly, they could not have done better, or put more effort into their races. All the teams showed great support for each other and are a credit to the school."