The buzz of excitement in the languages department was a delight to experience as Form 3 pupils were tasked with planning, designing and recruiting for their very own tourist accommodation destination in their target country – with just 3.5 hours to complete the challenge!
Guided by Ed Milner, Head of Modern Foreign Languages, pupils competed against other schools as they took part in the virtual live challenge set by Business Language Champions (BLC). Oakham School entered three teams in the competition, speaking French, German and Spanish.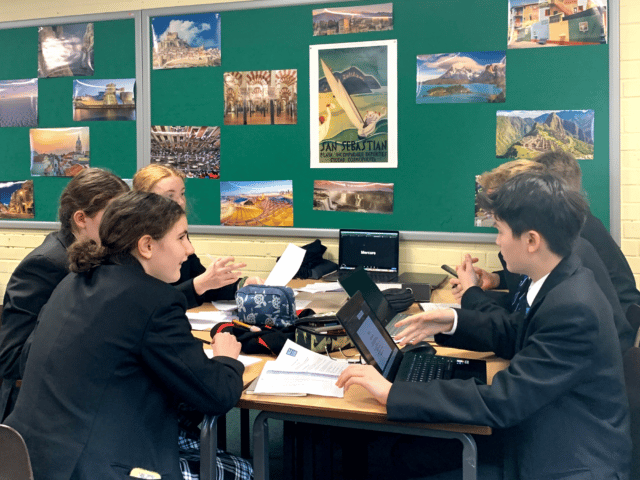 Mr Milner explains: "Our 3 teams participated in good heart in their respective languages. Their hotel designs were well pitched and varied and showed a good suitability for their target markets and culture. The winning team (Oakham School French, representing Mercure Hotels) had a very slick and sophisticated presentation of an excellent, and realistic, product."
"All the Oakham teams performed well and clearly enjoyed the experience. Linking interviewing, design business ideas and language is difficult, and timings were tight. All rose to the challenge excellently and showed a surprisingly mature awareness of regional differences within the countries whose languages they were studying."
"I was delighted to see the output and response from our junior linguists – they did themselves proud and we look forward to many more similar opportunities in the future."
Congratulations to the winning French team who eagerly await their prize and a brilliant effort by all the pupils that took part.