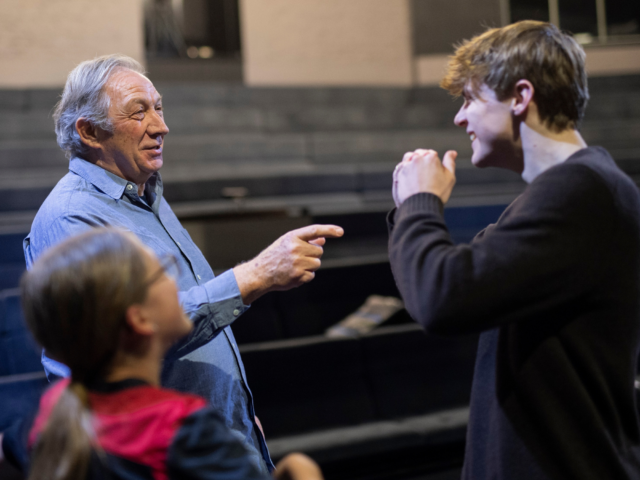 Oakham School actors were treated to an exciting workshop from critically acclaimed actor and Old Oakhamian Richard Hope ('71).
Richard, who is best known for his role as Pascoe in Poldark, led the session in the Queen Elizabeth Theatre (QET) for some of the Drama Department's scholars and A-level and GCSE pupils.
The groups were given acting tips and techniques to practise in both their academic and extra-curricular theatrical pursuits. They also received advice on how to prepare for an audition for the National Youth Theatre, which many Oakhamians have been successful in joining.
Form 3 pupil Immy said: "It was an amazing opportunity to spend an afternoon with Richard Hope and it is a workshop I will never forget. The friendly, supportive atmosphere and various exercises gave us all confidence to get up on stage and contribute, and I have taken away so much from the knowledge he has shared."
Richard boasts an illustrious career in theatre, television and film and recently starred in the Netflix mystery sci-fi 1899.
Find out more about Drama and Theatre at Oakham School.