The Smallbone Library occupies a pivotal space in the intellectual and academic life of Oakham School. In its central location, at the heart of the School campus, the library is host to a rich variety of displays, performances, events and talks that showcase excellence across the curriculum.
The library is run by a team of professionally qualified Librarians and experienced Library Assistants through whose expertise our pupils broaden their reading and develop their knowledge and research skills.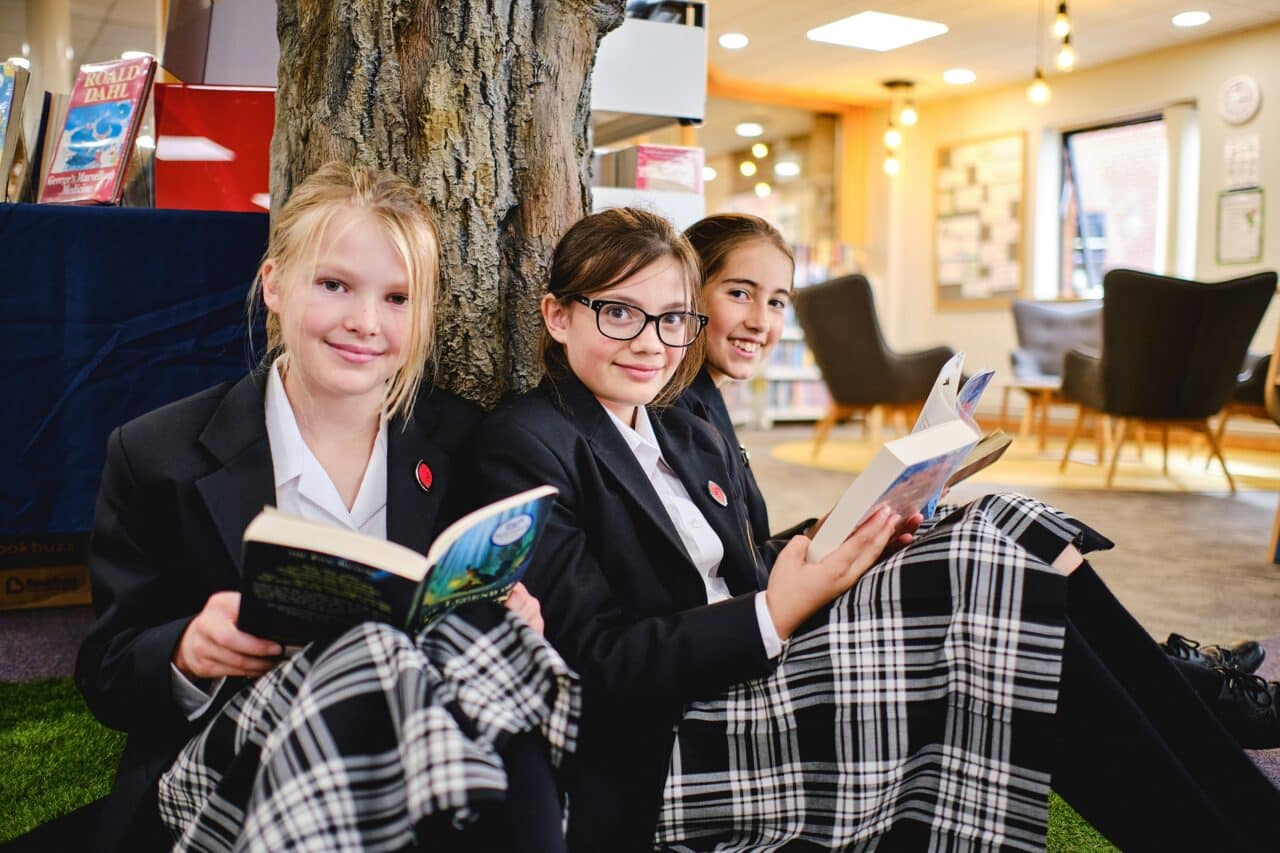 Ground Floor Library
The Ground Floor Library offers an environment that is ideal for both quiet and collaborative work, with spaces to curl up with a book, places to work and computers on which to complete a spot of Prep. The Ground Floor Library is also the home of the Careers Department and includes a seminar room with a Harkness table around which pupils and staff can discuss ideas in an open-minded and encouraging environment.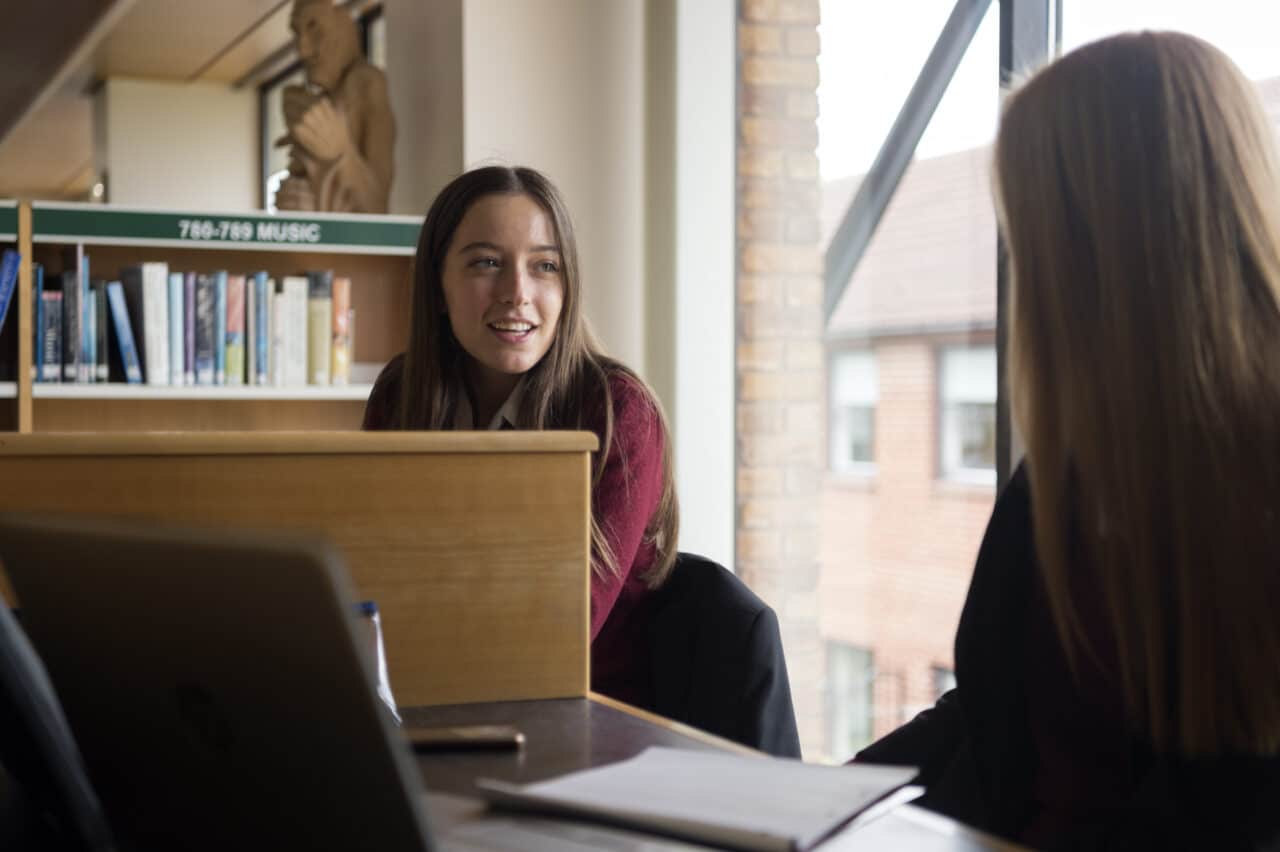 The Upper Library
Pupils in Forms 6 and 7 (Years 12 and 13) have the exclusive use of the Upper Library for independent study in silence. The Upper Library also includes a dedicated room for the teaching of research skills and library-based lessons.
The Special Collection
The Special Collection consists of books, some antiquarian, of special importance to the School. These include books that have been presented or bequeathed to the School; books by or about Old Oakhamians; a collection of books of particular relevance to Thomas Merton, and hence of particular interest to The Thomas Merton Society; and the Roger Anderson First World War research collection.
The Special Collection is housed in the Smallbone Library and may be viewed by arrangement with the Library. Contact library@oakham.rutland.sch.uk or telephone 01572 758647.
At a glance
2,400
square metres over two floors
30,000
Housing in excess of 30,000 books, periodicals and online resources
7 days a week
Open every day, including at weekends